Yoga In Bed
Published: 21-09-2012 - Last Edited: 20-10-2022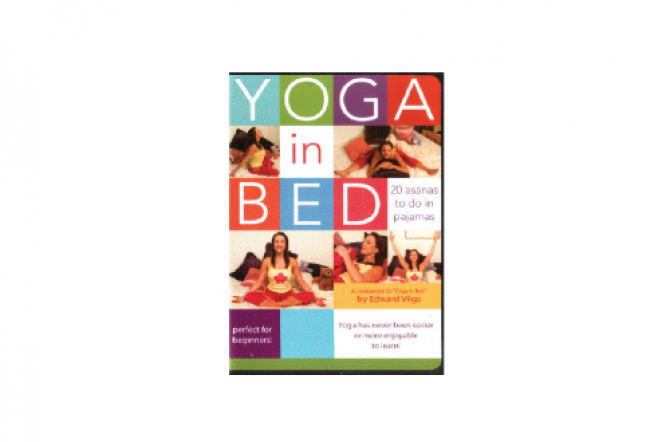 Yoga In Bed, the latest DVD offering from Natural Journeys puts a new spin on an old practice. For anyone who has had trouble getting out of bed in the morning in time to get to that morning yoga class, Yoga In Bed may be a great solution. The idea behind it is based on the book of the same name by yoga teacher Edward Vilga.
These are not the type of strenuous Vinyasa flow series that generate a lot of heat. Hence, this is probably not the DVD for people who are seeking a high intensity, fitness-based home practice. Rather, these practices are meant to gently ease viewers into and out of their day. There is a practice for morning and a practice for evening, all designed to be performed in bed.
The two separate practices both comprise gentle stretches and twists, self-massage and a good deal of focus on breath. There is some guided meditation, and tips for variations. The asanas in Yoga In Bed are exceedingly achievable and will most likely be accessible and beneficial to people of widely varying ages and levels of fitness. There is also a helpful section in the DVDs special features in which Edward Vilga answers commonly asked questions about yoga and the system he has developed.
While you won't walk out of this practice toweling sweat from your brow, it is certainly a great introduction to yoga for beginners, or for anyone who is looking for a gentle way to gracefully flow into and out of the day.
Read next >> Love's Alchemy