makawao, maui
Published: 20-03-2012 - Last Edited: 16-12-2022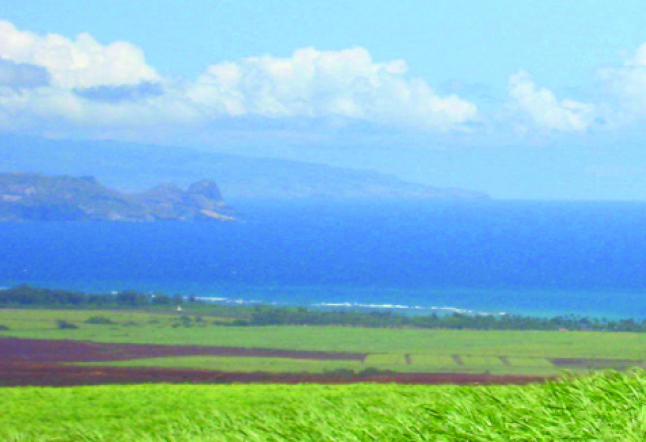 Yogi Times is out to explore! The spirit of Maui's many communities is what makes the Valley Island among the most beautiful in the world. Makawao is the turn of the century western town that emerges from a sea of rolling green hills and seeks to embrace a lively yoga community of locally grown Hawaiian entrepreneurs.
1. The Mercantile
The sister of LA Power Yoga guru Bryan Kest owns this shop. Stephanie Butterfly Kest brings sensuous, quality products to her boutique that would encompass the same balance and grace found on the island. She accomplishes this by offering lavish, comfortable clothing, bedding, jewelry and other products to arouse our tactile consciousness. Say hello to Stephanie, her crew, and her dog Po Po while you're there.
3673 Baldwin Ave.
808.572.1407
2. Maui Hands
This unique group of over 300 artisans, artists, jewelers, woodworkers, glassblowers and sculptors continue a long-standing tradition of creating beautiful artistry for visitors to purchase. Local artists 100% create all distinctive Hawaiian gifts. This exceptional gallery literally lives up to the motto "from our hands to yours."
3620 Baldwin Ave.
808.572.5194 mauihands.com
3. Maui Child Toys & Books
This bookstore is dedicated to its original love: great books for children. Owner Shay will help you find any age appropriate book. Shay offers all kinds of cool things for kids' enrichment and offers a book on your birthday for only a penny! Take some time to fan through the magical literature or find solace in rolling some marbles in this store that is committed to only selling toys made with fair labor.
1158 Makawao Ave.
808.250.6160
4. Supernatural!
This store specializes in fine crystals from around the world. Maui's only crystal gallery features huge specimens of Brazilian amethyst and citrine that stand taller than you! Carrying the best in hand-blown glass, jewelry and art, this boutique is truly one of a kind.
3682 Baldwin Ave.
808.573.2385 supernaturalmaui.com
5. Gecko Trading Company and Boutique
Maui artists Deybra Fair and Matt Holten offer their unique vision of creating art in the spirit of imagination. Taking inspiration from the diverse natural beauty of Hawaii has influenced the artists represented in this fun boutique for twenty-five years. Gecko carries gift items from around the world including jewelry and vintage Japanese items.
3621 Baldwin Ave.
808.572.0249
6. Collections
This fabulous little shop has it all! A collection of candles, jewelry, stationery, leather handbags and more keep you busy, as there is something delightful in every corner. We love the racks of high-end bohemian-chic clothing as well as a beautiful line of custom designed furniture.
3677 Baldwin Ave.
808.572.0781
7. Yoga Awareness Studio & Boutique
This studio takes the opportunity to share the gifts of Patanjali and the ways in which these teachings have been transmitted through T. Krishnamacharya. The studio offers private and group classes, workshops, retreats and yoga teacher training. The boutique has a large selection of yoga clothing and accessories and each purchase helps to support local designers and manufacturers who live in Hawaii.
3660 Baldwin Ave.
808.573.7771 – yogaawareness.com
8. Sherri Reeve Gallery & Gifts
Come and visit this gallery on your way to scenic Haleakala Crater. You are in for a treat when you enter this gallery full of fine art, prints, tees, tiles and much more. Her island images come alive in her paintings, prints and products, and whether you are looking to spend a little or a lot, you will be excited leaving the gallery with something that is perfect for you.
3669 Baldwin Ave.
800.747.3383
9. Makawao Garden Café
Dine alfresco and enjoy Makawao's beauty among the wild chickens and roosters or decide to take out and you will be thrilled at the low prices and delicious food. This yummy café is vegetarian and vegan-friendly with homemade vegan soups, fresh salads and gourmet sandwiches and desserts. We loved the amazing quinoa salad.
3669 Baldwin Ave.
808.573.9065
10. Hali'imaile General Store and Restaurant
Chef Bev Gannon calls upon indigenous styles, incorporating culinary styles of Hawaii's ethnicities with fresh local ingredients to create world-class cuisine. This is a great opportunity to have world-class food in a down-home setting.
900 Hali'Imaile Rd.
808.572.2666 – bevgannonrestaurants.com
11. David Warren Gallery
David Warren features his native inspired etchings along with the art of other local fine artists in this vintage wooden gallery with white trim. Warren's art is expressive of the spirituality he felt in everyday Hawaiian life. In addition to the gallery, the shop supplies locally made soaps and lotions of Kopa Haiku and gifts and trinkets, both local and imported.
3625 Baldwin Ave.
808.572.1288
12. Little Tibet
This small family-owned business carries ethnic jewelry new and old as well as fine Tibetan art. Much of the jewelry is crafted with silver and semi-precious stones. Little Tibet is a great place to find that beautiful antique or stylish piece to add to your collection of ethnic artistry.
3682 Baldwin Ave.
808.573.2275 – more here
Kula Botanical Gardens
If you feel like going up country, this is your chance! You will be amazed at the beauty of the Jacaranda tree-lined road and once you reach the Kula Lodge, you will be among vast splendor at the Kula Botanical Gardens and Tede Schi Vineyards. Truly have a refreshing experience of Hawaii's indigenous flora and plenty of shimmering koi. The long view of Maui and surrounding islands is astounding from atop these seven acres.
638 Kekaulike Ave.
808.878.1715 – kulabotanicalgarden.com
Start "doing it" on yogitimes.com
Read next >> tips for the table: javanese style