Kantha Yoga Bag by Krickette
Published: 23-03-2012 - Last Edited: 16-11-2022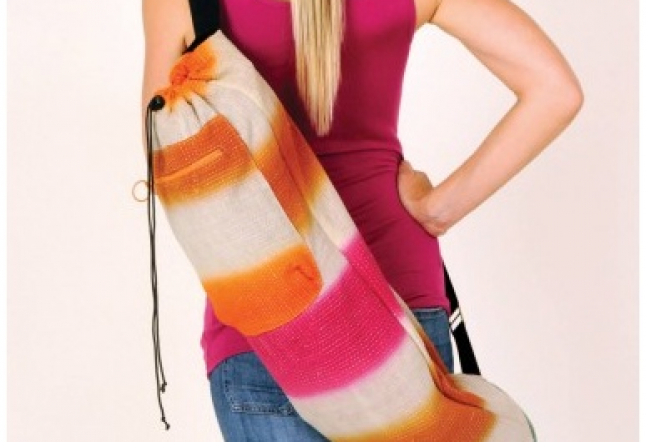 Designer and co-founder Leah Ketcham was highly influenced by her trip to India in 2009. The name "Krickette" aka "KRKT" was born out of her experience and travels throughout the country where Cricket is played everyday and in every city, town and village.
Krickette manufactures some of its products in the garment industry in downtown Los Angeles but also seeks to improve the lives of mothers and children by securing its textiles and artisan touches from charitable community groups in other countries.
Simple, colorful and easy to use, (the mat fits well) the kantha bag exterior is made with an imported cotton quilted and features an exterior zipper pocket large enough for a wallet and keys. No need to think about taking another bag to class, the kantha bag can house all your bits in one. The product is aimed at women, however the overall look and colour is unisex.
Timeless and stylish, this bag is very good for traveling as well as using it for class as it's very leightweight and pratical. You might get some "oohs" and "aahs" as you walk into your next yoga class sporting this fabulous yoga bag.
Read next >> PRANA