villa saint honorat
Published: 02-07-2019 - Last Edited: 09-11-2022

Rooms with views above Cabris' Village
There are some beautiful views that you cannot forget. From the patio of Villa Saint-Honorat, you will remember the prestigious area and quiet residential ambiance forever.
Located at the very top of a hill and directly overlooking the charming medieval village of Cabris, this 7 Bedrooms private villa is a haven of peace and comfort.
This property was built on a former stone building and entirely renovated by its current private owner. The uniform color scheme of brown, beige, and white of all living spaces creates a calm sensation.
The large ensuite bedrooms and bathrooms are spare of excessive decoration, allowing the mind to rest immediately.

The living spaces face the striking view of magical sunrises and sunsets equally.
We recommend an evening swim in the pool for the hot summer days, which is delicately surrounded by a small Lavender field and olive trees.

Or plunge into the ready-to-go jacuzzi after a rejuvenating yoga class in the vast shaded yoga space facing the pool.
More than quietness find peacefulness
Whether you intend to read, paint, meditate, swim, or enjoy the fantastic view, there will be no sound interference to your activities.
Saint Honorat is located about 2 minutes (by car) to Cabris, the small typical French southern village, hosting several small shops, including a bookshop, a greengrocer, a delicatessen, and an intriguing thrift store filled with souvenirs and pieces of jewelry.
Cabris, the infamous village
Numerous famous people have lived here. Cabris has been the host of many artistic people such as French actor Jean Marais, painter Jean Boitel, writers André Gide, Albert Camus, Sartre, and the famous explorer Saint-Exupéry. (you can still visit his house!)
Central yet lost in nature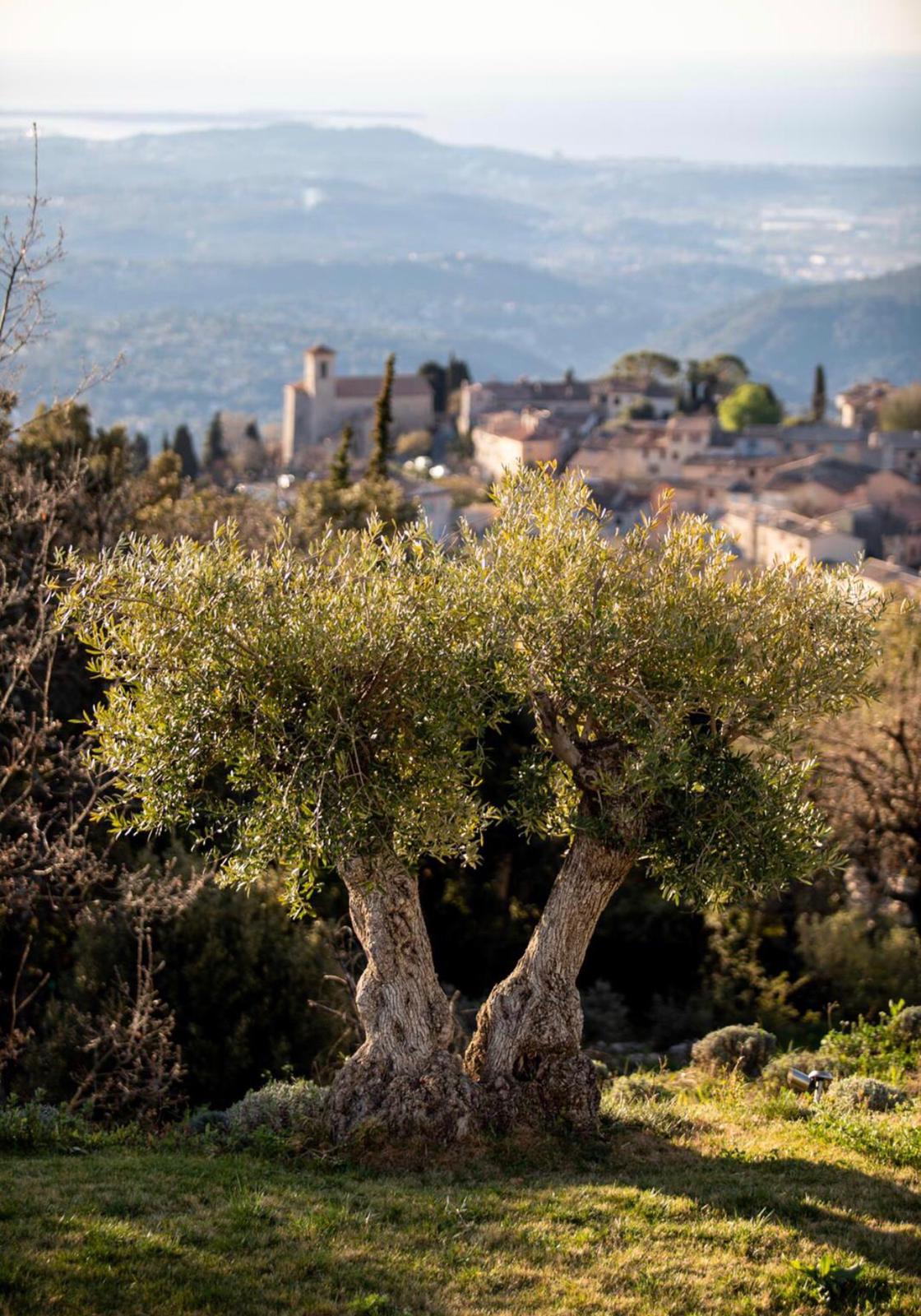 A short 5 minutes from the world capital of perfume: Grasse, Saint-Honorat Villa is also located 17 km from Mougins, 23 km from Cannes, 41 km from Nice airport, and 6,700m² plot of land, just near the amazing Saint-Cassien lake.
For the lover of the "Cote d'Azur," we have found the perfect house for your French summer days!
>>>> More on Yoga in France here.
The property is easily accessible and includes an ample space in front of the entrance where around nine vehicles can be parked.

Additional parking spaces are available at the lower levels.
Read next >> best vegan restaurants in seattle