veggie grill
Published: 14-08-2019 - Last Edited: 11-10-2022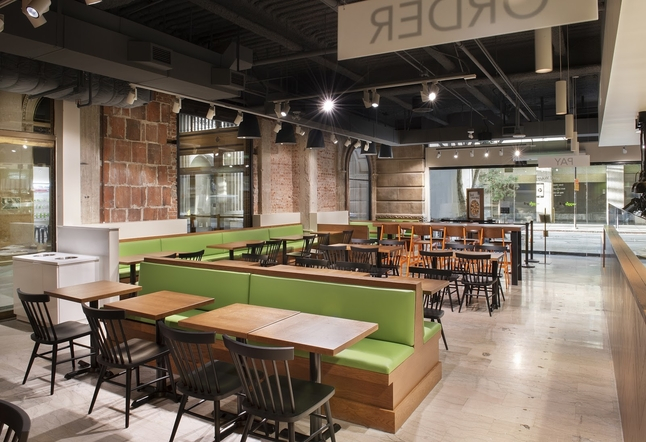 In our non-stop, busy lives, it is so easy to gravitate towards unhealthy food as it is often the quickest, accessible, available option. But it doesn't have to be that way; health and feeling good about what you put into your body shouldn't be and doesn't have to be a compromise for a busy schedule.
Veggie Grill is a vegan, delicious, health-focused restaurant available in three locations in Seattle, making a stop there during a working workday easy and convenient– not to mention mouthwatering. It provides all the convenience of the quick-stop restaurant down the road, except in the spot where you would typically find a soda fountain, there stands a station serving refreshing lemonade infused with fresh fruit and frothy matcha horchatas.
No matter what you are feeling that day, Veggie Grill will suit your craving. From the most delicious vegan Beyond Burgers that make you wonder why anyone even eats the carnivore version anymore, to fresh and juicy salads, to soups– Veggie Grill has it all. It has new, unique, seasonal menus that are carefully curated to fit what is currently in season.
They have three locations:
1427 4th Ave, Seattle, WA 98101
+1-206- 624-1332
446 Terry Ave N, Seattle, WA 98109
+1-206- 623-0336
2681 NE University Village St, Seattle, WA 98105
+1-206-523-1961
Read next >> bali supplement stores & health food