vantra
Published: 04-06-2012 - Last Edited: 16-11-2022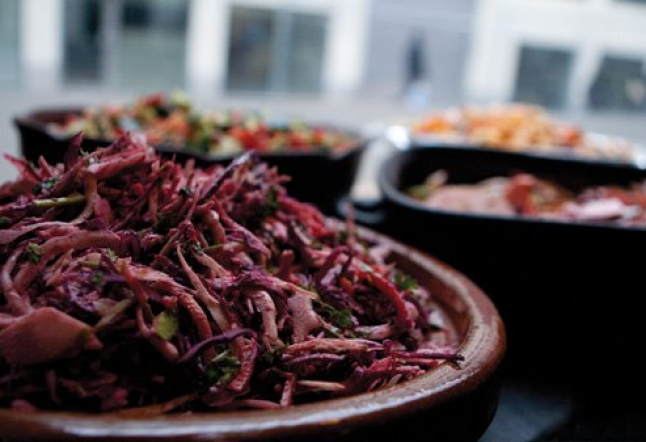 Walking through the doors of Vantra is a seamless step from the concrete jungle of London into a real tropical paradise. Take a seat at one of the bamboo benches, let the funky music soothe your tired city soul and prepare for the onslaught to your senses that is the Vantra buffet! The Vantra approach to food and drink is meticulous.
Committed to serving organic and live food (Vantra was the first restaurant in the U.K. to serve gourmet living food), each of the twenty odd options has been assembled using the freshest and healthiest ingredients and cooked to preserve as much of the natural goodness as possible.
Whatever culinary path you're currently walking, be it vegan, gluten-free, or even soy free ("mylkshakes" made from organic nut milk are a fabulous alternative to soy), Vantra is guaranteed to have something for you. And it will undoubtedly be something delicious! Be strategic when approaching the buffet. With cuisine from all over the world (such as a spicy kimchi stew that will knock your socks off, or a simple but tasty veggie biryani), you'd best make sure you've left enough space on your plate because the beauty of this buffet lies in its variety and the texture of its dishes.
The live bar is home to some more funky foodstuffs, such as the buckwheat pizza- it'll have you re-evaluating everything you thought you knew about pizza, not life in general- it's good, but not that good!
The atmosphere is relaxed and laidback with no ceremony; this is an eco canteen where the emphasis is placed on the quality and ethics of the food. So if the city's got you feeling a little blue, head to Vantra for a slice of green, serene goodness.
Read next >> farmacy