café deco in the hong kong airport
Published: 07-04-2012 - Last Edited: 28-08-2022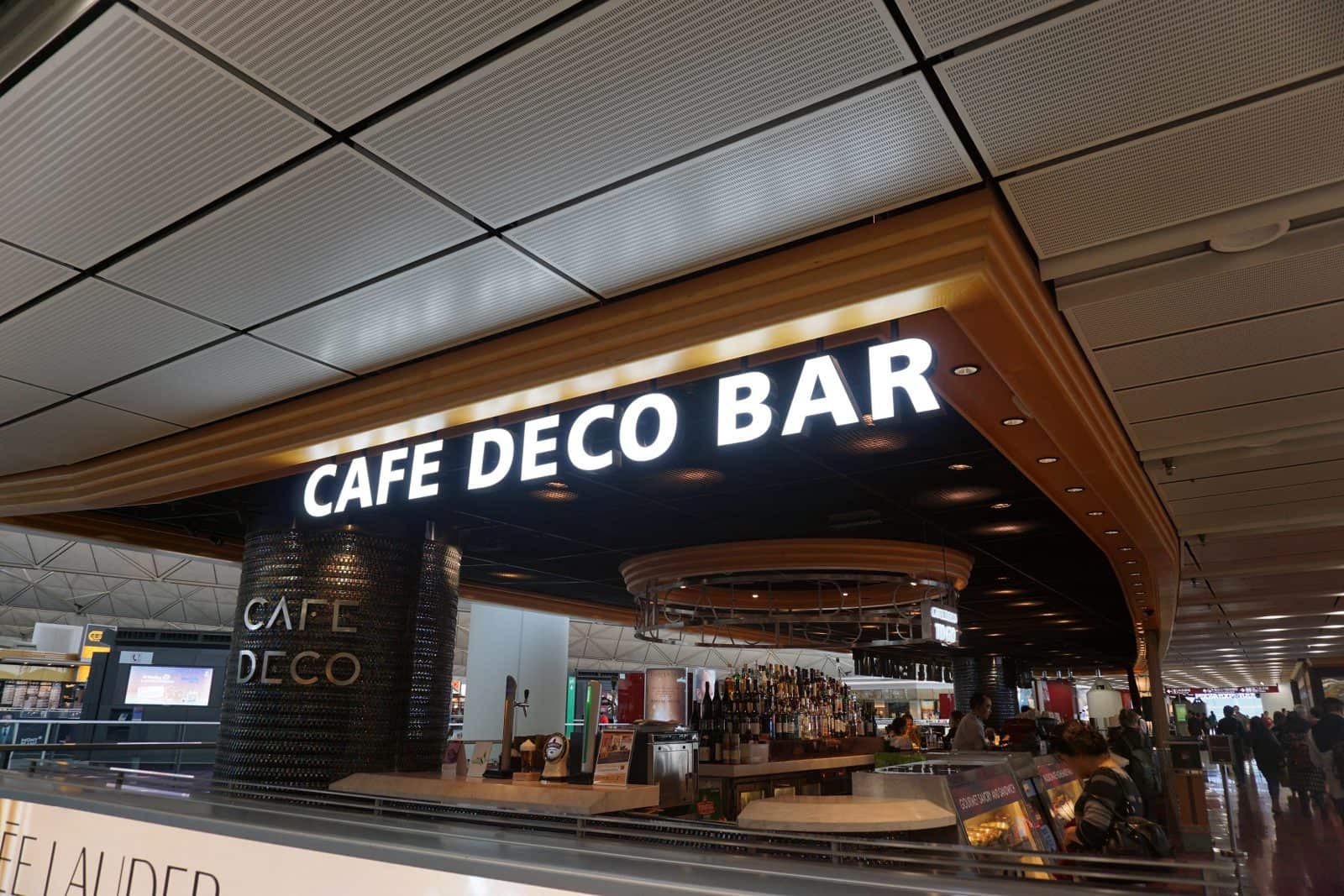 healthy meal options in the middle of busy hong kong airport
A couple of days ago I found myself in the crowded Hong Kong Airport, tired, hungry and with some Hong Kong dollars to spend. After a careful examination of all the restaurants near my gate, I selected Café Deco, as it was by far the most veg-friendly.
It quickly became clear that any traveler would be more than willing to pay for a slice of the calm, secluded atmosphere that Café Deco had to offer. A seat at a pleasant table and an extensive selection of vegetarian dishes sounded like the perfect antidote to the hustle and bustle of the rest of the airport.
It was hard to choose from such an extensive menu, which was particularly impressive for vegetarian airport cuisine, but after much deliberation the coconut-based Oriental vegetable curry made with potatoes, green beans, broccoli, corn, carrots, tomato and some other mystery veggies did not fail to disappoint. The saffron rice was topped with a few cashews and was moist and delicious.
Also Read >>> Yoga & Healthy Restaurants in HONG KONG
Other veg options included tomato and okra curry; two types of naan; deep-fried bean curd with hand-pulled noodles; vegetable samosas with tamarind chutney; tomato, basil and mozzarella bruschetta, and a salad with avocado, mozzarella, pine nuts and citrus-basil dressing.
They even serve Italian cuisine. The menu lists two varieties of veggie pizza, two pastas and a veggie panini. They also offer sweet almond, butternut and basil soup. In addition to typical Western selections of deserts, they also have a delicious cake made from mango, cocoa and pandan.
This restaurant is a slice of sophistication and serenity with a menu that's a sight for the sore eyes of a traveling veggie.
Café Deco is on Level 7 of the North Departures Concourse in the Passenger Terminal Building.
It's open from 6:30 AM until midnight daily.
Price range $80-250 HK
Great for vegetarian airport travelers with some HK $ to spend
Open for: Breakfast, lunch, dinner
Best thing about this place ? Good food and quiet atmosphere in a busy airport