vayusha yoga studio
Published: 27-10-2015 - Last Edited: 03-11-2022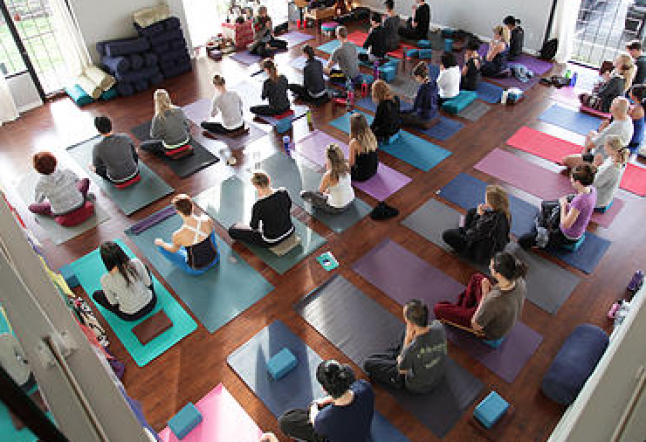 When you first walk-in to Vayusha Yoga Studio, the first thing you see is a big open space with tall windows and wood flooring and Gilian's (the owner) smiling face.
You can feel that Vayusha Yoga Studio has managed to build a strong community of practitioners, without making outsiders feel unwelcome. Everyone seems very happy to be there and to see new faces join in.
They recently added a student lounge where you can safely store your belongings, borrow a book and have a seat in the comfortable chair or just relax with your complimentary tea after a good yoga class.
I have visited this studio quite a few times recently and every teacher was better than the other. The classes range from Alignment to Yin-Yang, Power and Restorative, from morning to evening, seven days a week.
Every single teacher that I have had the pleasure of practicing with was interesting and well prepared. Each took the time before class to introduce herself and get to know me a little.
From looking at their website, they hold a lot of events and workshops, from a Christmas Market, Headstand Clinics and Overseas Retreats, with everything in between. I will definitely keep that on my list of things to try!
If you are new to the area, you can sign up for your first month of unlimited yoga for only 50$ and memberships start from $99/month thereafter.
Mats are available for rent and they have a nice selection of yoga paraphernalia available for purchase as well. Parking is available.
Read next >> ahimsa yoga studio