vancouver school of yoga
Published: 24-10-2015 - Last Edited: 09-11-2022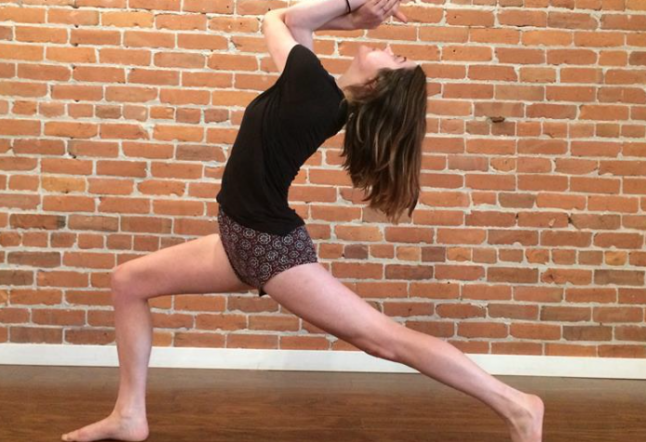 I just graduated from the Vancouver School of Yoga's 200HR Intensive Yoga Teacher Training and from my first insecure inquiry to the day of my graduation, I was made to feel welcome.
I showed up at the school a few weeks before the start of training and met with Irene, the Admissions Director. I was sold right away on the big beautiful studio space with exposed brick walls, wood flooring and a student lounge area complete with kitchen. Just like my host, the space felt warm and welcoming.
Fast forward a couple of weeks and I am now sitting on a bolster for my first day of yoga school. There we met Lauren, our Program Director. She was sassy and funny, but also warm and very organized. From day one, we knew what was expected of us, we had a detailed schedule and program outlines. Every day, we started class on time and we finished on time.
The Vancouver School of Yoga program is serious business. Every morning began with a self-guided practice (to develop our personal practice), which was followed by lectures and workshops in anatomy, business, history, philosophy, sequencing, teaching and more. We were pushed and challenged, but always in a loving and supportive way.
Each teacher that was brought in was more inspiring than then last. Each one bringing an additional ingredient until the recipe was complete. By the time we got to our final practicums, every single one of us had grown exponentially and had found the beginning stages of what we are now charged to develop as our own teaching voice.
I would recommend this training to any one who is serious about becoming a yoga teacher. The school is well recognized and the teachers are beyond inspiring. It was the best decision I ever made.
If you are interested, make sure you apply early. Since the school is very well regarded in the community, the courses fill up quickly.
Normal
0
false
false
false
EN-US
JA
X-NONE
/* Style Definitions */
table.MsoNormalTable
{mso-style-name:"Table Normal";
mso-tstyle-rowband-size:0;
mso-tstyle-colband-size:0;
mso-style-noshow:yes;
mso-style-priority:99;
mso-style-parent:"";
mso-padding-alt:0cm 5.4pt 0cm 5.4pt;
mso-para-margin:0cm;
mso-para-margin-bottom:.0001pt;
mso-pagination:widow-orphan;
font-size:12.0pt;
font-family:Cambria;
mso-ascii-font-family:Cambria;
mso-ascii-theme-font:minor-latin;
mso-hansi-font-family:Cambria;
mso-hansi-theme-font:minor-latin;
mso-ansi-language:EN-US;}
Read next >> acroyoga solar immersion barcelona