urban monk: exploring karma, consciousness, and the divine
Published: 15-08-2013 - Last Edited: 30-10-2022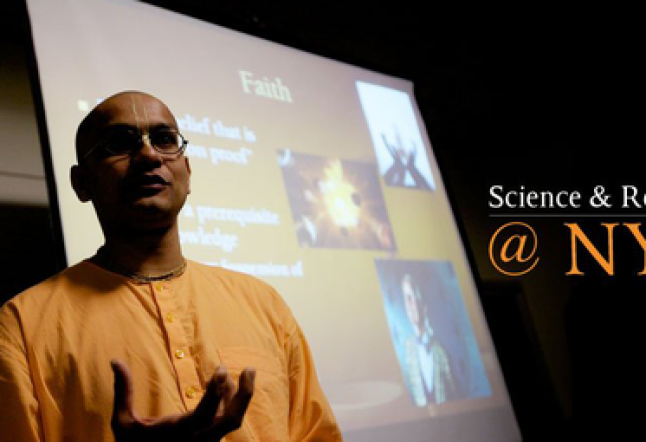 In Urban Monk, Gadadhara Pandit shares his unpredictable journey from a wealthy life in Los Angeles into monastic life in New York City. Usually, monks are thought of as silent people who sit in a lotus position, meditating calmly in a peaceful atmosphere. Pandit's monastery, however, is located in New York City's Lower East Side, surrounded by bars, clubs, and incessant traffic.
When his parents lost their multi-million dollar fortune, he was torn away from a lavish L.A. lifestyle to manage his father's new business in a post-communist Bulgaria. Feeling perplexed and uncertain about his future, he took guidance from the timeless spiritual wisdom of the Bhagavad Gita. Through Pandit's engaging writing, the reader witnesses his anxieties, fears, dilemmas, and pleasures as he eventually goes to work in the mortgage industry in New Jersey and finally to monastic life in New York City. As he explores the spiritual teachings and practices of the East with an open heart and open mind, he discovers how to live a spiritually balanced life in today's chaotic society.
Pandit gives you the spiritual messages that he successfully teaches students and professionals at Columbia University, New York University, and Union Theological Seminary. Written from his heart, Gadadhara Pandit's spiritual journey is a unique gift for any contemporary seeker. Some chapter titles are as follows: "Living in LALA Land," "The Heart of Yoga Comes West," "Mortality and Trancendence," and "Celibacy and the City."
Gadadhara Pandit Dasa is a monk, lecturer and the first-ever Hindu chaplain for Columbia University and New York University. Pandit spoke at a recent TEDx conference at Columbia University and was featured in the NPR piece "Long Days and Short Nights of a Hindu Monk." He appeared in the PBS Documentary on the Bhagavad Gita, as well as The New York Times. He is also a regular contributor for the Huffington Post.
Read next >> yoga classes in new york