a travel guide to chiang mai
Published: 19-10-2018 - Last Edited: 09-11-2022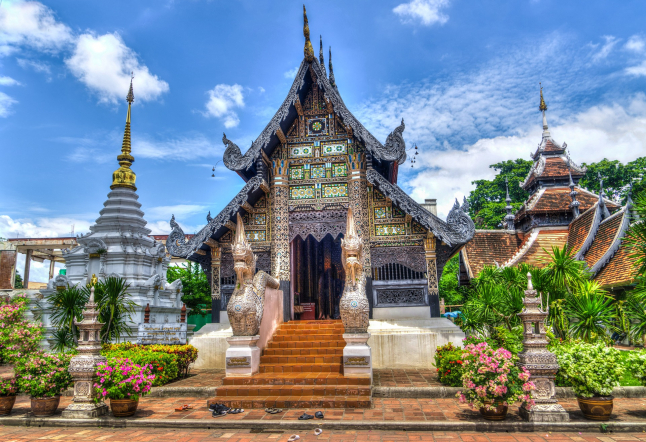 Chiang Mai is a popular and diverse city in Northern Thailand with something for everyone. A favorite among travelers and expats, it has managed to strike an impressive balance between serene and bustling, modern and traditional, alternative and mainstream.
Over the years, the city has blossomed into a popular well-being destination with an amazing selection of yoga studios, wellness centers, spas and retreats.
If you are searching for things to do, sights to enjoy, ways to rejuvenate, and food to devour, this selectively-curated guide has got you covered. Read on for some of the finest spots in Chiang Mai to help you make the most of your trip and experience this lovable city in style.
TOP 5 THINGS TO DO AND SEE
Perhaps you have done a bit of research on what Chiang Mai has to offer, but you are feeling a little dumbfounded and unsure about what to include in your official itinerary? This short but eclectic list of activities and attractions can help you narrow it down.
1. Visit a temple
If you have traveled in Thailand – or anywhere else in Southeast Asia, for that matter – you may be feeling "templed out". But there are some wonderfully unique ones in Chiang Mai that are truly worth a visit, such as Doi Suthep, a 600-year-old gem at the top of Doi Suthep mountain. Reach the peak of its dragon-headed 306-step stairway and you will be greeted with captivating Buddhist history and splendid views.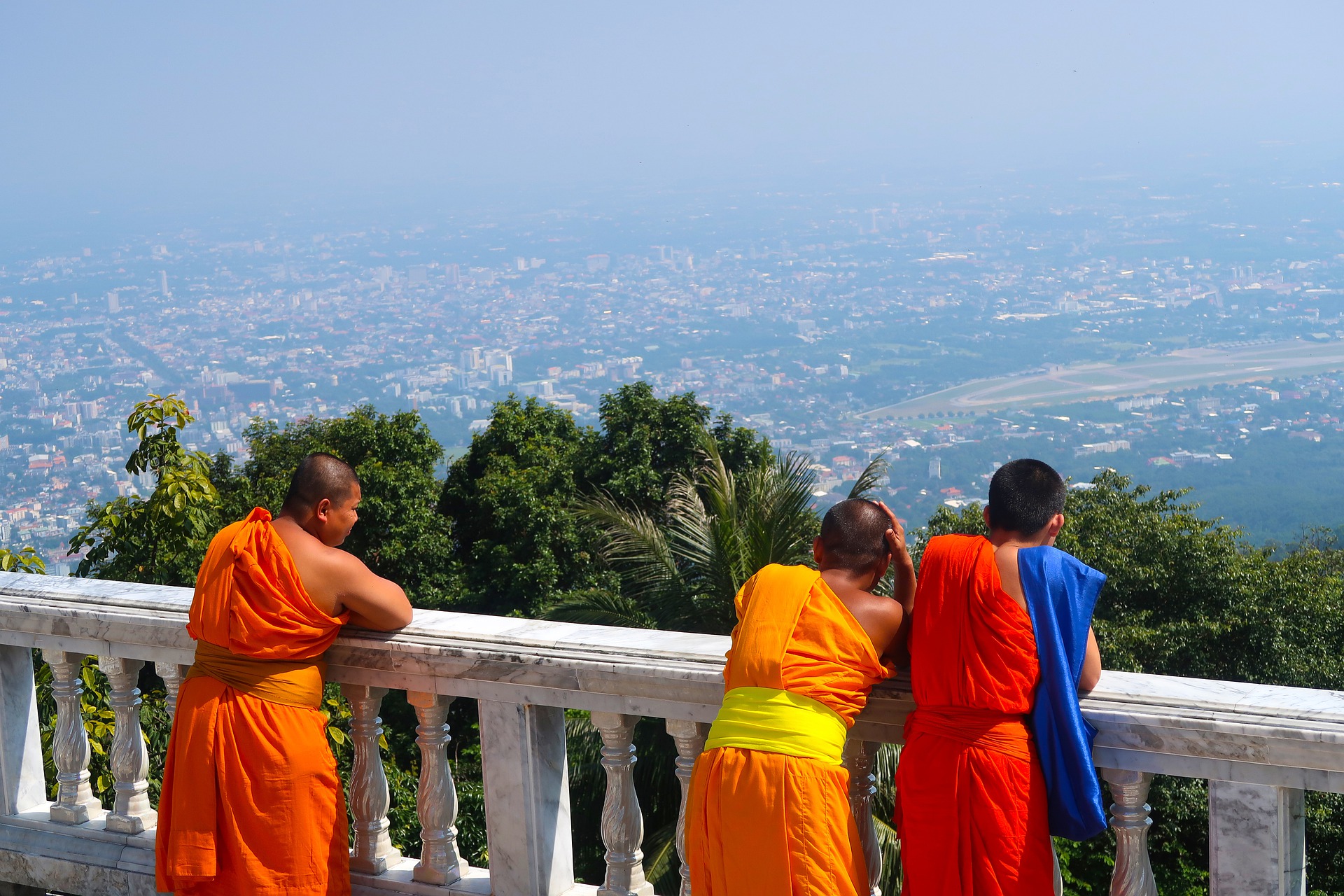 Nestled along the old monk trail to Doi Suthep, there is Wat Pha Lat, a beautiful rustic monastery hidden in the lush green jungle. Another slightly more unusual and off-the-beaten-path temple is Wat Umong, a less frequented spot at the foot of Doi Suthep, famous for its ancient tunnels.
Finally, Wat Chiang Man is Chiang Mai's oldest temple, which enshrines one of Thailand's most exquisite historical treasures, the "crystal buddha", a small buddha image carved out of quartz crystal.
2. Attend a 'monk chat'
Monk chats are a unique experience that can provide a closer glimpse into Buddhism. During these one-to-one chats, monks have an opportunity to practice their English while travelers pick their brains on topics ranging from monastery life to personal growth. Many Chiang Mai temples offer 'monk chat' sessions, including Wat Sri Suphan (on Tuesday, Thursday and Saturday) and Wat Suan Dok (on Monday, Wednesday and Friday). The latter has a dedicated room for meetings and a nearby flower garden where you can go for a reflective stroll. Although monk chats are free-of-charge, donations are hugely welcome – and don't forget to cover your knees and shoulders as a sign of respect.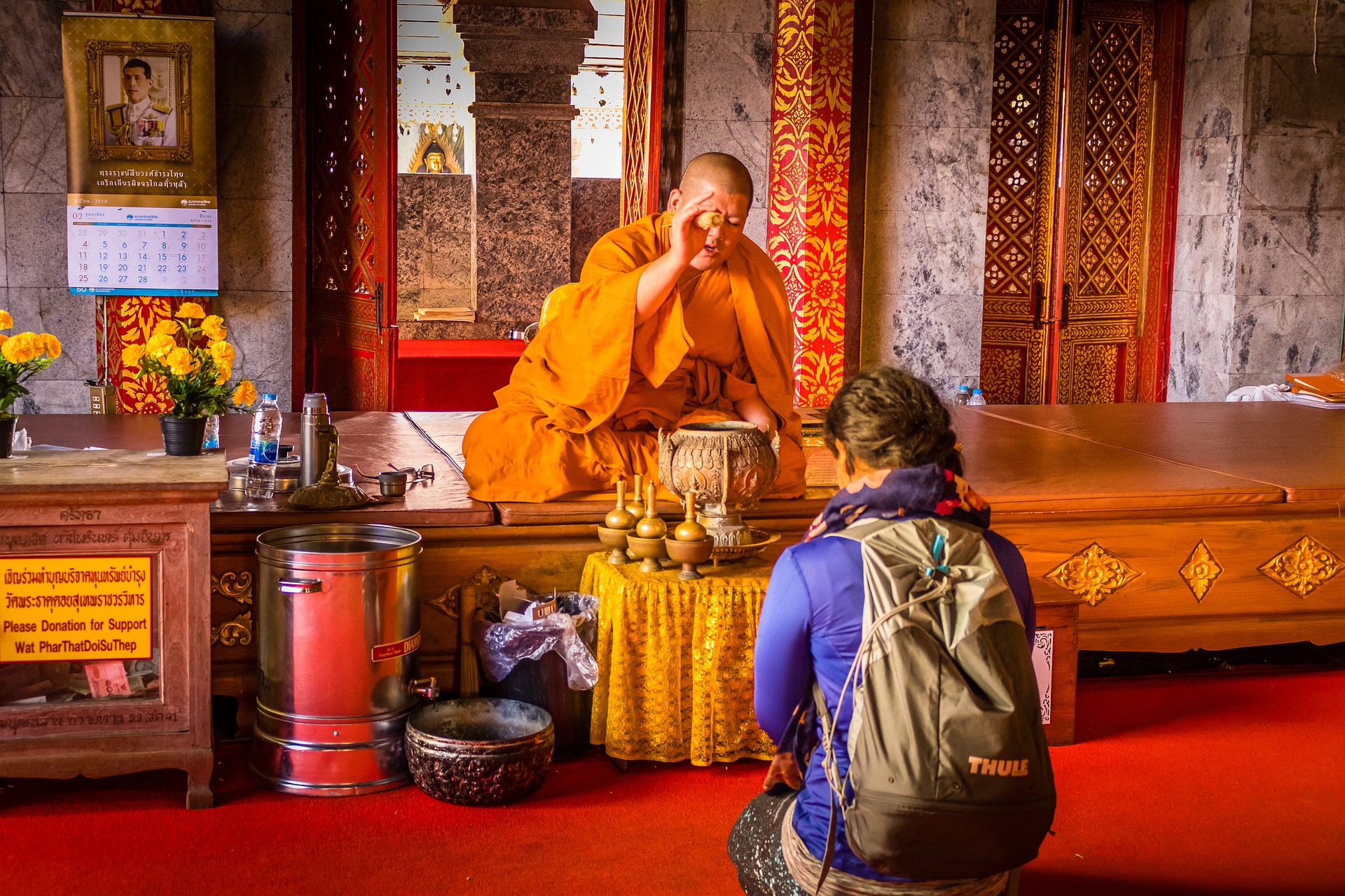 3. Escape into nature
Chiang Mai has such an abundance of natural beauty to delight in. Forty minutes from downtown Chiang Mai, you will discover mother nature's jewel that is Mae Sa, with 8 majestic tiers enclosed by a lush jungle. Slightly smaller yet equally as stunning is Huay Keaw Waterfall, the closest cascade to the city where you can relax and enjoy a peaceful hike in a nearby mountain trail. A less crowded choice is Bua Tong Sticky Waterfall. Its unique name alludes to the 'stickiness' of its rocky surface due to the high level of calcium in the water, which makes it extremely easy to climb up and down.
An alternative to Chiang Mai's waterfalls is Huay Tung Tao Lake, situated at the foot of Doi Suthep Mountain. You can dip in a large serene lake, lounge and enjoy the stillness in the quaint bamboo huts, or explore the surrounding rice fields and vegetable gardens for a myriad photo opportunities.
4. Visit a Market
Chiang Mai's markets are some of the most traditional and captivating in South East Asia, brimming with rich colors, sounds, tastes and textures. Warorot Market is an authentic spot where you can catch a glimpse into local culture and rub elbows with local people from the neighborhood. You will discover stalls selling just about everything from clothing to handicrafts to spices to delicious specialties.
The Sunday Night Market (Walking Street Market) kicks off from 4pm, hosting a variety of eye-catching stalls, intriguing performers, and large areas dedicated to Northern Thai cuisine. But if fresh, seasonal produce are a key part of your diet, then Somphet Market and Jing Jai Organic Market are excellent shopping spots to hunt for organic, locally-grown vegetables and fruit.
5. Take a class or tour
An unforgettable way to immerse yourself in local culture is to take a workshop or class, where you can learn traditional skills like wood carving or metal welding or cooking Thai cuisine. Learn about indigenous hill tribe dishes while cultivating your culinary skills at Thai Akha Kitchen, a cooking school led by the Akha people, an ethnic minority group living in Northern Thailand.
Hill tribe village tours have experienced a major boom in recent years with tourists flocking to rural parts of Northern Thailand to gain insight into hill tribe culture. If you opt for anything of this nature, it is integral that you do your research to ensure that the company you use works in a non-exploitative and sustainable way.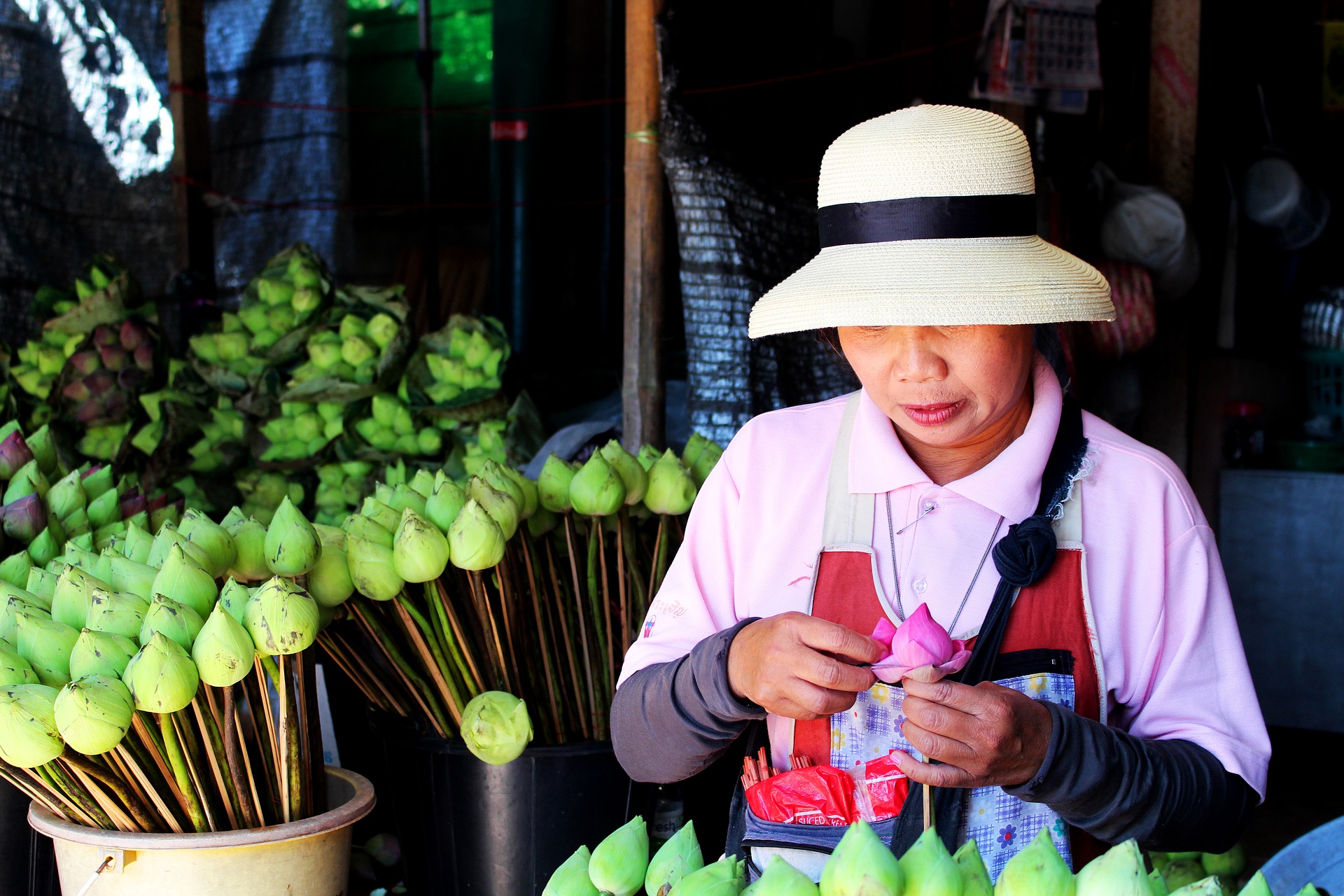 A social enterprise with good word of mouth is Backstreet Academy, which that offers tours and workshops that enable people to get a taste of local life in a non-intrusive way. Working with NGOs and local people means that they create work opportunities and pour profits back into the community while catering to the interests of travelers, hungry for an authentic experience.
WHERE TO EAT
Chiang Mai has some of the finest vegan, vegetarian, and health-conscious restaurants, cafes and street food stalls in Southeast Asia. This is one of the reasons why it has become an expat haven over the years. Many places have excellent word of mouth, and some I can personally vouch for.
Thai
For street eats, local specialties and various international choices, head over to Ploen Rudee Night Market, open daily from dusk. Here you will find one of my favorite stalls, V Secret Street Food, which rustles up numerous Thai dishes served in a banana leaf, including tofu curry, butterfly pea infusion, tea leaf salad, and plenty more.
A short walk from the night bazaar, there is Lemongrass, an inexpensive eatery where you can order authentic and mouth-watering Thai classics created out of flavorful ingredients.
Cooking Love is an exceptional vegetarian restaurant that specializes in beautifully-crafted and reasonably-priced Thai cuisine. If you fancy some delicious dessert to wrap up your evening, Blue Diamond is a ten-minute walk away, where you can devour a unique range of vegan treats such as peanut butter brownies and vegan cinnamon rolls.
International
Vegan Heaven offers unique and healthy 100% vegan dishes, catering to a wide spectrum of tastes with a mix of Thai and Western-style food, including scrambled tofu, salads, wraps and curries.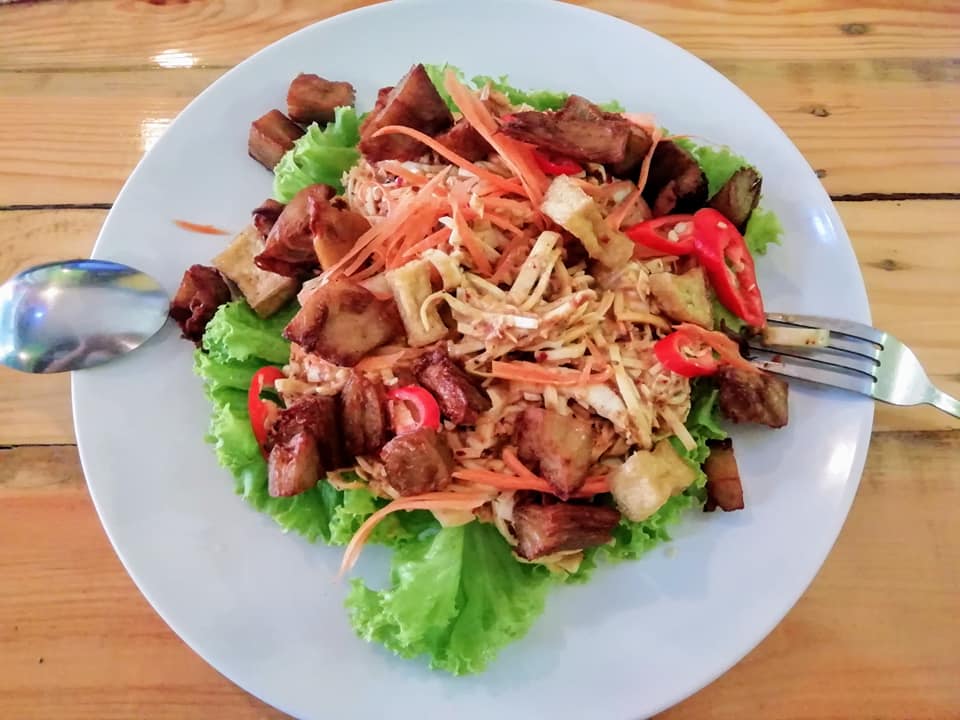 For those craving Mediterranean cuisine, El Patio is like a slice of Spain in Chiang Mai. Their menu includes tapas, Sangria and various delicatessens, accompanied by live Flamenco music to truly set the scene. If the plant-to-plate concept tantalizes your taste buds then Rustic and Blue's diverse menu is comprised of locally-sourced produce and artisan food. You can tuck into various breakfast options, indulge with their vegan burger for lunch, or catch up with friends over homemade pumpkin spice latte with cashew milk.
WHERE TO PRACTICE YOGA
Thailand's mountainous Northern city generally shuts down around midnight, making it a peaceful place to take some time out and develop a consistent yoga or meditation practice. If you are looking for somewhere to unroll your mat, there is no shortage of yoga studios in Chiang Mai.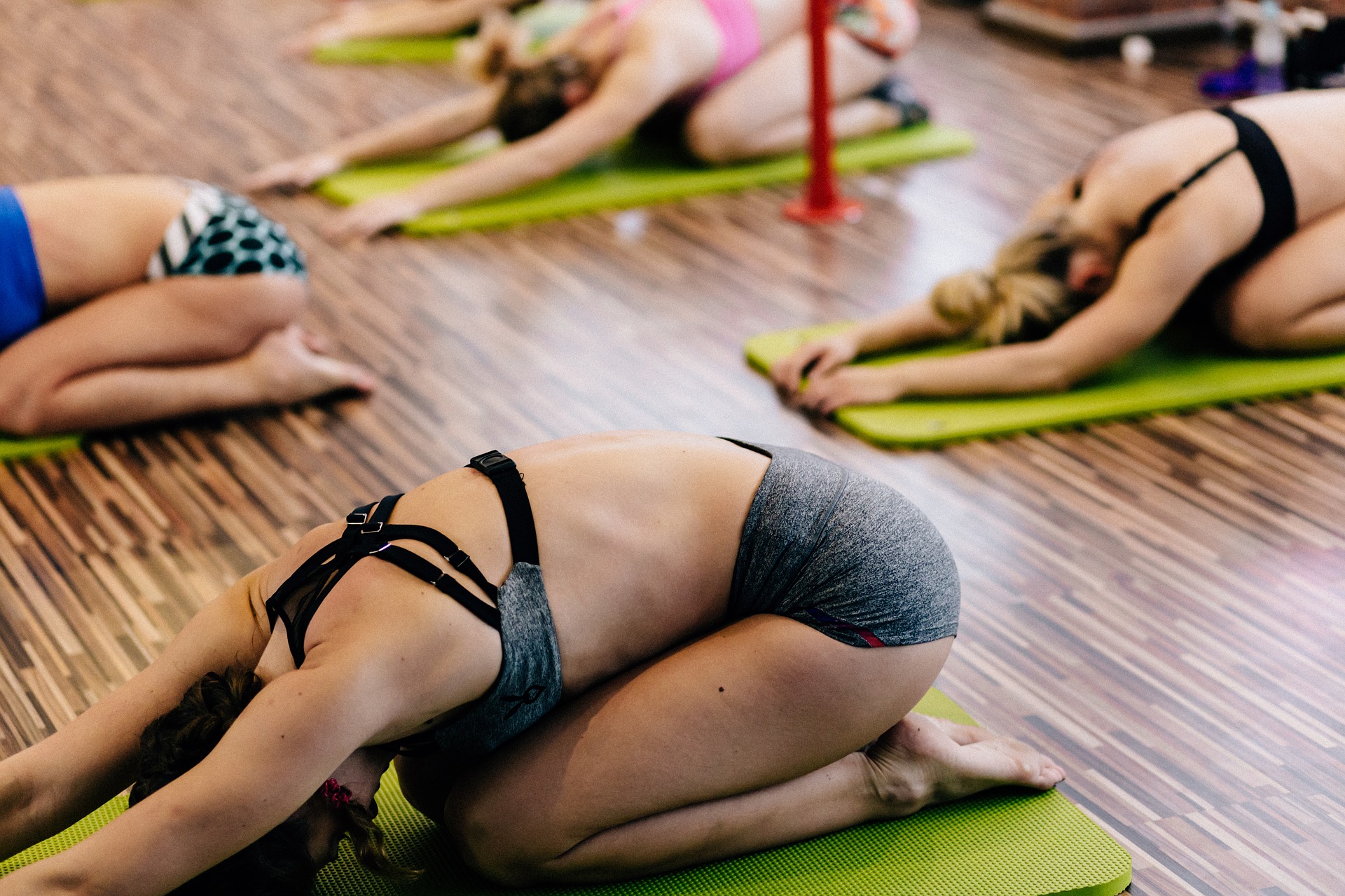 Hidden House Yoga offers a variety of classes suitable for all levels, such as yin yang yoga and dynamic vinyasa flow, as well as Vipassana group meditation.

The Yoga Tree is particularly popular among devoted yogis due to their gifted instructors, beautiful space and warm, welcoming community. Classes range from restorative to laughter yoga to vinyasa to DANCEmandala created by the studio's owner Areeradh.
Other studios with good word of mouth include Bodhi Tree, Rose Yoga, and Mahasiddha Yoga, which is also a Tantra school offering workshops, lectures and retreats.
WHERE TO REJUVENATE

Take a little stroll around Chiang Mai and you will quickly spot the plethora of spas and wellness centers. There is such a wide selection that it can be tricky to know which ones are worth your time and money.
The Thai Herbal Steam House is a great place for an herbal steam sauna, which is particularly therapeutic for skin and sinus problems. They have two locations, near Chiang Mai Gate and Somphet Market, and also offer massages.

The Ayurvedic Center in the Old City offers an Ayurvedic assessment, massage or cleansing program (3000 baht per day) as well as a colonic irrigation (1000 baht) to help you purify and detox your body in an affordable way.

Anantara Chiang Mai Resort and Spa also earns my seal of approval and is recommended to those looking for a bit of a splurge. You can try one of their signature spa treatment packages or a la carte treatments, like the Thai herbal compress massage to melt away any tension in your body. This lavish sanctuary offers facials, body scrubs, wraps and bath rituals, and after a day of pampering, you can treat yourself to some high tea on their colonial house's terrace at sunset.
Chiang Mai is an adventure playground for adults with no shortage of things to do and see. Treat yourself to its delicious array of cultural offerings and melting pot of local and international cuisine, and be sure to take advantage of the excellent (and extremely affordable) spas and yoga studios if you get the chance.
Read next >> state street santa barbara