the living room
Published: 12-11-2014 - Last Edited: 14-11-2022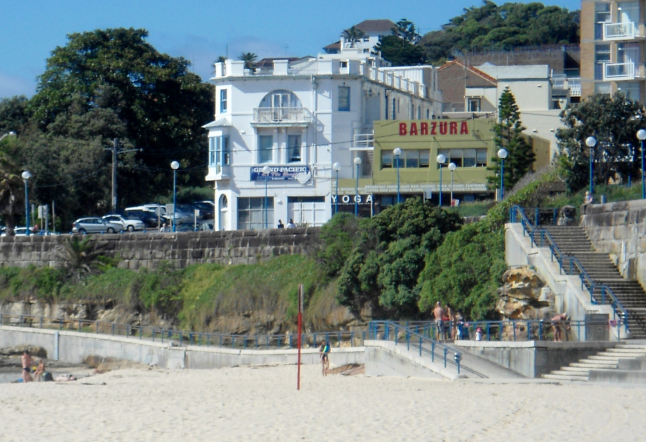 Anyone who has a passion had an epiphany moment when their mind was opened up to new possibilities and they knew there and then they were hooked. It happens in all fields, from chefs to musicians to academics, even sommeliers talk about their "˜epiphany wine.' The key to it all is inspiration, that moment of sensing a new life path and a desire to do well, master that new found skill and make it your own.
A peaceful yoga studio overlooking Coogee Beach in Sydney was the location for my "˜epiphany class' when I realised the incredible physical and spiritual benefits of regular practice and I've been pursuing the lifestyle ever since.
So what makes one moment, one discovery or one experience more significant than the next? It comes down to being in the right place, at the right time and in the right mind set. The Eastern Suburbs of Sydney is a beautiful stretch of coastline just a stone's throw from the bustling metropolis and its resident's embrace healthy living. The Living Room above Barzura café is a small studio where yogis can listen to the waves crashing on the shore while enjoying Savasana, focusing on holding Warrior pose or moving into Downward Dog. The atmosphere is serene, even when the going gets tough, and the focus is on the practice, not the latest trend.
So that's the right place covered and I was there at the right time, working for Barzura downstairs. Barzura is a family run establishment that has been serving delicious food and drink to the people of Coogee for 20 years and they also operate The Living Room, creating a seamless link between the two. The teachers at The Living Room are knowledgeable, dedicated practitioners who also frequent the café and the interaction between the businesses provides a great sense of community. The studio is open to people of all abilities with classes ranging from Beginner to Vinyassa to Restorative and it was during a beginner class that I had my epiphany, listening to the ocean, fully appreciating the moment with an open mind "¦"¦ in the right mind set. Barzura provided an opportunity to sample what The Living Room had to offer and the studio gave me a yoga practice and a new outlook on life. Truly inspirational.
Read next >> Perfect in Your Own Imperfection