the fields beneath
Published: 27-05-2017 - Last Edited: 16-11-2022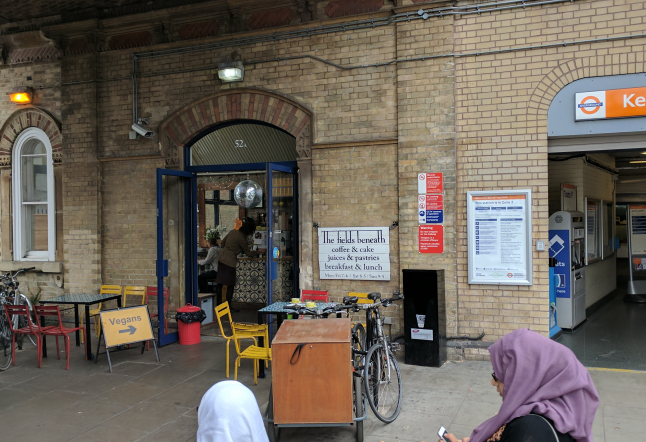 Tucked under the railway arches of Kentish Town West you'll find this quaint neighborhood café. Masters of coffee and great for a quick bite, at first glance Fields Beneath looks like every other coffee shop, but step inside and study the delicious food offerings – everything is not as it seems.
Flaky gargantuan croissants both plain and filled, jerk wraps with crunchy slaw and creamy avo, slabs of crumbly tea cake with buttery frosting, and not to mention chewy cookies even the most dedicated health guru would find hard to ignore. All of which sounds pretty great, but food long forgotten for those of us choosing a plant based lifestyle, right…?
Wrong. The Fields Beneath is part of a new wave of eateries making the switch to veganism. If you had visited the café this time last year, most of their food spread would have been out of bounds – fast forward to March 2017 and everything on offer is entirely animal friendly.
After learning over a couple of years the real impact of animal agriculture – on the environment, our health and the animals involved – the café decided to make the switch, proving veganism can be tasty, convenient and easy. Their daily changing menu of typical café eats (including hot dishes like porridge for breakfast and soups for lunch), is all homemade and brimming with flavor.
Take a look at their Instagram account @fieldsbeneath for what's on offer that day. But be quick if you want a chunk of their gooey banana bread, the best seller is usually gone by tea time… My advice? Have it for breakfast with a cup of freshly brewed coffee – if you ask nicely they might even warm it up.
Transport: Kentish Town West Overground
Read next >> ethos