The Breakaway Cook
Published: 19-08-2011 - Last Edited: 25-10-2022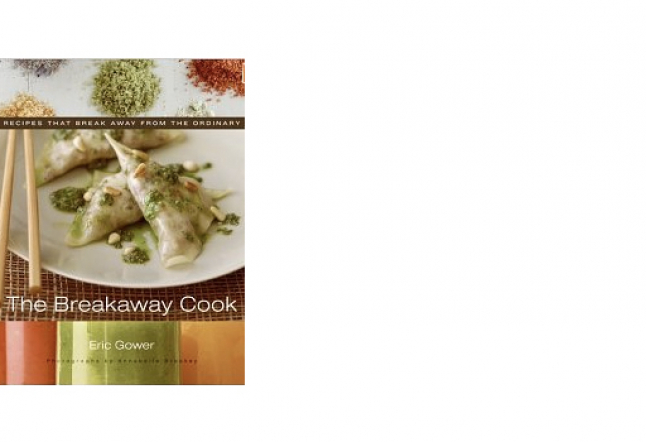 If you feel your homemade cuisine has become a bit mundane, and your taste buds are begging for something new, then check out the The Breakaway Cook. Learn how adding lavender salt can add a punch to pasta or how pomegranate molasses gives potatoes pizzazz.
Private chef Eric Gower believes in the importance of the overall experience of the meal, emphasizing simplicity, mindfulness and presentation in his cooking methods. If a dish takes only twenty minutes to eat but several hours to cook, you won't find it in here. Accoring to Gower, a proper meal should be no-hassle to allow the chef ample time to slowly savor and appreciate the plating presentation and the flavors.
Promising recipes like Moroccan morokyu, butternut-ginger spring rolls and maccha truffles fill the pages, along with an overview of a few global ingredients and where to find them, pantry staples to keep on hand, and the equipment needed.
So throw caution to the wind and let Gower guide you on a culinary journey to strut your creative stuff and break away from the ordinary.
$29.95
Read next >> Palatal Bliss