The Bhaktishop
Published: 20-03-2014 - Last Edited: 09-11-2022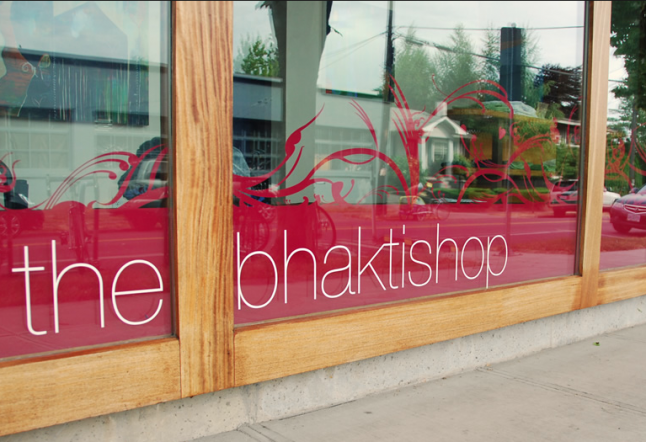 This vinyasa studio in southeast Portland lives up to its name. The teachers are all about the bhakti. Most classes start with a mini kirtan, accompanied by harmonium, and the teachers all sing like yogic nightingales. Expect spiritual readings and Mary Oliver poems.
This is one of the most cohesive studios in Portland, maybe because many of the teachers are graduates of the studio's training program. You get the feeling that all the teachers have known each other for ages, adn that they hang out together and share a similar philosophy. They often attend each other's classes. Most classes are divided into three levels: foundations, vinyasa 2, and vinyasa 3. (There are also a few restorative, pre- and post-natal classes offered.) The levels feel consistent between teachers. Bhaktishop also hosts workshops and retreats, including an annual wintertime journey to Costa Rica that always sells out. They offer 200-hour, 500-hour, and prenatal teacher trainings.
As this is a popular studio, most classes will be packed, especially ones taught by studio owner and acupuncturist Lisa Mae Osborn. Nevertheless, the atmosphere is still extremely warm and accepting, no matter how many students show up to practice. One wall is bright orange, and another hot pink, to combat Portland's frequent gloom. The teachers all seem to be on a dedicated spiritual journey and assume the students are, too. Teachers allow students to fool around within the poses and find something that feels good for their bodies. The emphasis is more on personal experience, rather than perfecting poses.
Read next >> First Thursday Street Gallery