teeki leggings
Published: 26-07-2022 - Last Edited: 29-07-2022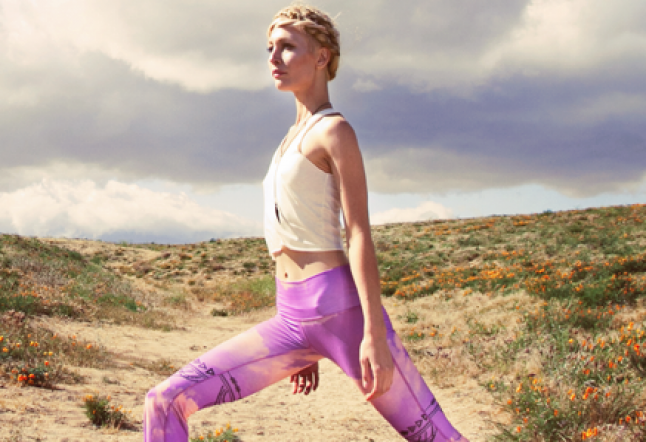 Teeki Yoga Pants for you
Recently, YOGI TIMES was given the opportunity of testing out some yoga pants from Teeki: an eco-friendly company based in Los Angeles.

At the heart of Teeki's mission lies a serious dedication to sustainability. They recycle water bottles into their clothing using an eco-friendly printing process. Have you ever heard of such a thing?

And unlike other clothing companies, Teeki's products' colors don't fade nor do the shapes shift after the clothing is washed and dried. 
Their ladies' yoga pants all have playful designs in a variety of options – shorts, capris, bell bottoms, and hot pants (Teeki leggings).

No matter what your favorite style is, Teeki will have something for even the pickiest yogi.
Also Read>>> Carbon footprint of your yoga pants
All of their products are light, durable, and (bonus!) extremely flattering.

Teeki also gives yogis the option of having high or low waistbands that are all elastic-free, so no more waistbands leaving marks!

All clothing is antibacterial and oh-so-comfortable (four way stretch, diamond gusset at the crotch).

We dare you to only wear these pants, shorts, capris (whatever your yogi heart desires!) to only your yoga class!