superfood eateries
Published: 02-10-2014 - Last Edited: 03-11-2022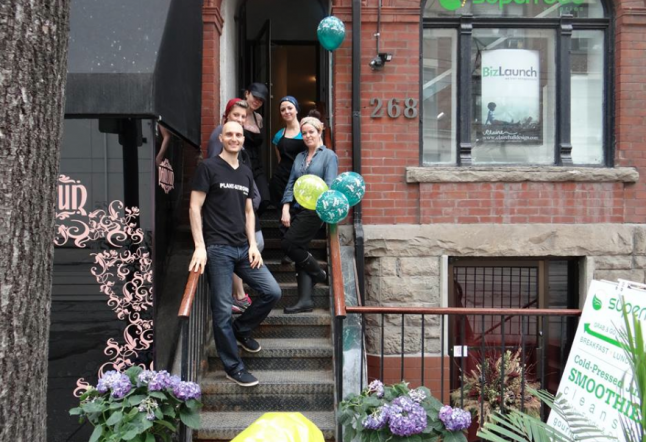 Superfood Eateries is the world's first gourmet, handcrafted, chef-inspired takeout to serve completely organic, plant-powered, superfoods, and beverages, in downtown Toronto. Luciano Losiggio, Founder and CEO of Superfood Eateries retired from the corporate world, and combined his passion for health, wellness, fitness and love for food into an exclusive healthy gem! Luciano Losiggio states "superfood eateries is a one-of-a-kind experience, offering you exquisite taste, superior nutrition, unprecedented convenience, and exceptional value."
At superfood eateries, every single one of their house-made recipes includes at least one or more superfoods. Some of these superfoods include: goji berries, raw cacao, maca, bee pollen, aloe vera, spirulina, blue green algae, hemp seeds, raw coconut, camu camu berries, ashwaganda and sunflower sprouts. In addition, all items are gluten free, lactose free, preservative free, non-GMO and eco-friendly. Superfood Eateries not only creates delectable food but also implements corporate social and environmental responsibility principles, caring for the environment.
Enjoy a rotating daily menu, with still some staple items. Daily menus can be found on their twitter and facebook page. Superfood Eateries offers smoothies, juices, salads, main entrees, breakfast and desserts! Whether you are looking for a post-yoga smoothie, a healthy superfood salad, or craving a delicious guilt-free dessert, this is the place to be!
One of our favorite items on the menu is the "bombshell" smoothie, a dairy-free vanilla shake full of nutritional goodness that tastes unreal! The "limitless" regenerating pad thai is also delicious, with a combination of flavors making it a taste bud party!
Superfood Eateries also offers a 7 day liquid juice cleanse, providing you with six 500 ml juices a day for 7 days. All juices are cold-pressed and can be stored up to 3 days without nutrient loss. There are many options for the length of time; some can be 1 day while others can be a full week. Pricing for one day is $60 for 7 juices, a very good deal.
Superfood Eateries is a must-try for everyone, especially all yogis! There is something for everyone and it's definitely a place worth checking out!
Read next >> kale eatery | closed as of august 2014