super studios
Published: 15-11-2012 - Last Edited: 26-10-2022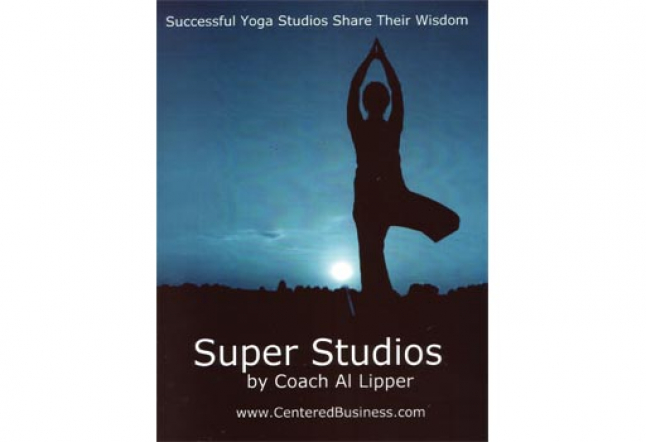 Every hero's journey includes a great teacher""a role model that guides the dreamer into a place of strength, know-how, and triumph. Opening your own yoga studio in today's competitive market is an exciting but daunting dream, and you need role models to aid you in the process.
Renowned business mentor Al Lipper set out to discover what strategies and practices were behind successful yoga studios by interviewing owners (including those of Yoga Works and Yoga Tree) who have endured tempests of change. The manual highlights an array of mentalities — different approaches to marketing and merging, tales of the corporate to the quaint — all the while identifying the common principles of success present in each account.
Purists needn't fear; this is not a get-rich-quick with yoga fad. Lipper's mission is to enlighten readers to reach and sustain their own standard of success on their yogic path""whether that path leads to longevity, high profit margins, or finding a way to run on donation only. Delivered in straightforward transcripts, Lipper reveals the personal stories of each owner's rise to success and extracts the insight and information garnered through years of trial, error, and success.
Luminaries in the field share their insight and advice on what it takes to run a successful studio. Let their light guide you to take your own authentic steps toward reaching your vision of victory.
Read next >> herban essentials