stretch yoga
Published: 11-10-2014 - Last Edited: 14-11-2022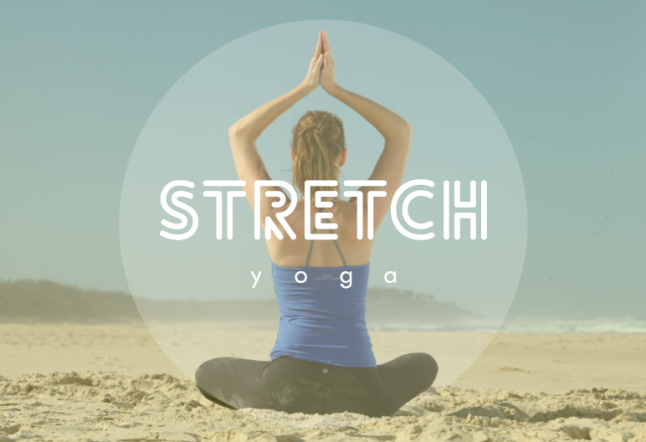 Stretch Yoga Brisbane was opened in May 2014 with a mission to provide Brisbane city residents, workers and students with a sanctuary to escape to. The brainchild of PJ Wells, Stretch was Wells's vision of the studio that she personally wanted to practice in – spiritual but not too spiritual, accessible without compromising quality, affordable without becoming commercial, and most importantly infused with a sense of fun!
Wells came from a corporate background in Human Resources completing a Bachelor of Business in her early 20's, but found herself wanting to improve people's lives in a way that HR couldn't offer, later going back to study Nutrition and Dietetics and working in Nutrition private practice before ultimately taking her love of yoga to the next level completing her 350 hr yoga teacher training. This led her to a career of teaching yoga that she was truly passionate about, but after a number of years teaching in yoga studios around Brisbane she felt that there was something missing that yoga students really wanted. She saw a gap in the market between the sometimes soulless adoption of yoga classes in big gyms and extreme hot-yoga and power-yoga studios, and the incense burning, sitar music playing yoga studios frequented only by die-hard yogis.
As someone who classes herself as relatively average, Wells wondered why there wasn't yoga catering for "˜normal' people – people with corporate desk jobs and all the stresses of the 21st century who were simply looking for a way to bring some balance into their lives physically and spiritually without converting to a life of full hippy-dom, wearing fisherman pants and crystals (even though she's totally ok with both!). "I loved the idea of having a safe and happy space for everyday people to come and explore. A studio that catered for people from all walks of life with no yoga-snobbery – no requirement to be a lifelong yogi, to know what chakras are, or even to be remotely flexible" said Wells. "My first foray into going to yoga studios was incredibly intimidating and I wanted to take that unknown away, making sure students felt welcome and comfortable, and hopefully where they would enjoy yoga as much as I do. The teachers here are all incredibly knowledgeable but more importantly warm and friendly – there's no big egos, just a desire to teach and connect".
So far, it seems that Stretch has been a hit with Brisbane locals. With a diverse and knowledgeable team of teachers and a beyond beautiful space, Stretch somehow manages to provide some of the highest quality yoga in Brisbane without the often hefty price tag. From their slow and juicy yin style 'Deep Stretch' classes through to their physically challenging and empowering power vinyasa 'Strong Stretch', Stretch yoga ticks all the boxes for every ability level with 5 different class styles and a variety of courses and workshops.
Wells feels the future is bright for Stretch with plans to offer more classes and events in the coming months and years. Wells looks forward to welcoming many more into the Stretch community, and hopefully being the introduction that many students need to a lifelong fulfilling yoga practice and a future of wellness.
Read next >> everlasting youth with yin yoga