spa halekulani
Published: 19-07-2012 - Last Edited: 09-11-2022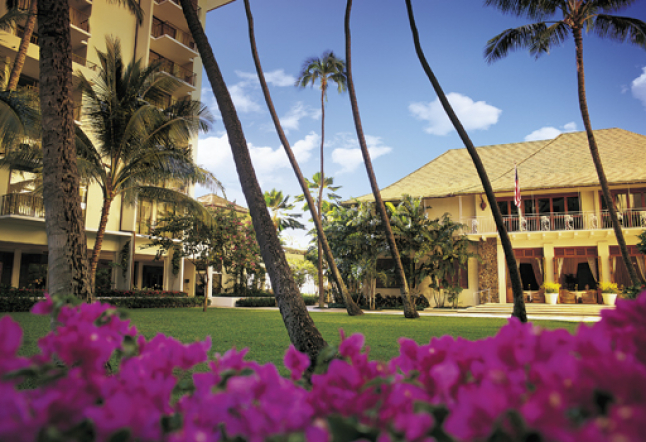 Just as more and more spas on the U.S. mainland are exploring native American healing traditions, so spas all over the Hawaiian Islands are turning their attention to native traditions to bring healing, relaxation and insight to pampered travelers and locals alike.
Perhaps one of the most comprehensive and innovative among them is the spa at Waikiki's treasured Halekulani Hotel, where every effort has been made to incorporate healing traditions from the many cultures that currently comprise the melting pot of Hawaii itself.
Originally constructed in 1932, the Halekulani (which means "House Befitting Heaven") is located on a spot long used by native Hawaiians for healing – a place where fresh water springs from the island's volcanic mountains surface at the water's edge, feeding into the ocean. Here, at Kawehewehe, or the "opening up", ancient Hawaiians bathed and offered libations to the gods of healing. Today one can still see the freshwater channels feeding into the shallow waters off the Halekulani's oceanfront walk today. SpaHalekulani is a fairly recent addition to this elegant hotel's offerings.
The spa was designed by renowned spa designer, Sedona-based Sylvia Sepielli, who herself attended the University of Hawaii, which offers courses in native healing traditions through its Hawaiian studies department. Sepielli welcomed the opportunity to explore a variety of Polynesian healing traditions as she constructed the spa's menu of offerings.
Current spa director, Gloria Ah Sam, has expanded and deepened the authenticity of the spa's offerings by seeking out native Hawaiian healing families willing to share their traditions. According to Ah Sam, several spa employees come from either sacred hula or healing island families. Native Hawaiian healers, says Ah Sam, have typically been reluctant to share their knowledge with the many commercial ventures in the islands, presumably fearing that their traditions might not be understood or respected, or might be misrepresented in some way.
SpaHalekulani opened its sliding Japanese doors in 2003. Sepielli has artfully interwoven Kapa cloth from Tonga and Samoa with tropical grass mats, bamboo flooring and bleached Thai wood finishing and furnishings into an overall calming, Pacific Rim-style ambience. The Japanese, as well as Polynesians, have played a significant role in the history and cultural development of Hawaii.
Each treatment begins with a gentle, rhythmic foot pounding with pu'ili, traditional bamboo hula rattles, to stimulate energy flow and signal the body of the pleasures that are to come. One of the prime healing delights offered by SpaHaleiulani is the Polynesian Nonu massage, a Samoan-inspired hot stone massage with healing nonu juice, backed up by the healing sounds of the ocean waves in the background and the light fragrance of maile leaves, a sacred healing plant of the islands, in the air.
In addition to the Polynesian Nonu massage, the spa offers a Ton Ton Amma, a Japanese massage done with traditional Japanese ton-ton pounders and Lomi Lomi, a traditional sacred Hawaiian massage ritual performed with sweeping strokes that was once used to prepare warriors for battle, hula dancers for performance and to soothe the spirits of kings and queens. In addition, guests can receive a traditional Japanese Furo bath, or Polynesian herb and flower steam therapy. Yoga classes are given on the hotel's terrace in full view of Diamond Head and Waikiki, one of the most stunning vistas in the United States. On my last visit did I try all of these treatments you ask? Not on your life. I wanted plenty of reasons to come back and visit the "House Befitting Heaven" soon.
Read next >> the nurturing nest