so…soap+
Published: 14-03-2016 - Last Edited: 16-11-2022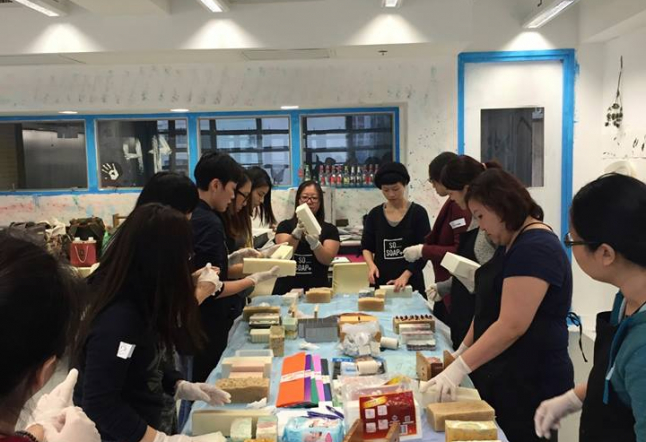 If you have skin problems like many others in Hong Kong, make sure you do not further irritate your skin with those chemical soap products. SO…SOAP+ products are made of all-natural ingredients with zero artificial chemicals. Their soap includes a blend of saponified plant oils, such as olive oil, coconut oil, sweet almond oil, unrefined shea butter, 100% all natural essential oil. Yet, to reduce the burden on the natural environment and habitat, the company does not use palm oil.
Less is more. So Soap offers only 4 kinds of cleansing products: body, hair, hand, and bar soap. Customers pick their own flavors to fit their needs: bergamot for uplifting, peppermint for cooling, lavender for relaxing, rose for relieving anxiety. So Soap's signature bar soap has a special range of scents that would definitely arouse your interest: sandalwood bergamot, orange earl grey, rooibos tea, rose geranium, etc.
All So Soap items are 100% hand-made in Hong Kong by their soap makers. The co-founders Bella Ip, Yu Chi-Kwong, and Lam Wai-Hung share the similar thoughts that natural soap could serve to provide solutions to ecological problems. Their products are eco-friendly and sustainable. Locally made products reduce carbon emission during long-distance transportation. So Soap uses recyclable packaging and sends a refill pack for customers in order to reduce waste.
Occasionally, So Soap hosts workshops to teach people how to make natural bar soap. You can learn more about soap and become a fellow soap maker. All you need to bring is yourself and basic ingredients!
You can purchase their products in various resellers, a few of them are listed below:
Kapok – crafted in Hong Kong
GF / Hollywood / HG10-HG12 PMQ, 35 Aberdeen Street,Central
Sparadise Urban Retreat & Gallery
3-4/F, 60 Wellington St. Central
Zixag Gallery
G/F, 40 Sai Street, Sheung Wan
Read next >> the herbivores