Sanük
Published: 13-07-2011 - Last Edited: 25-10-2022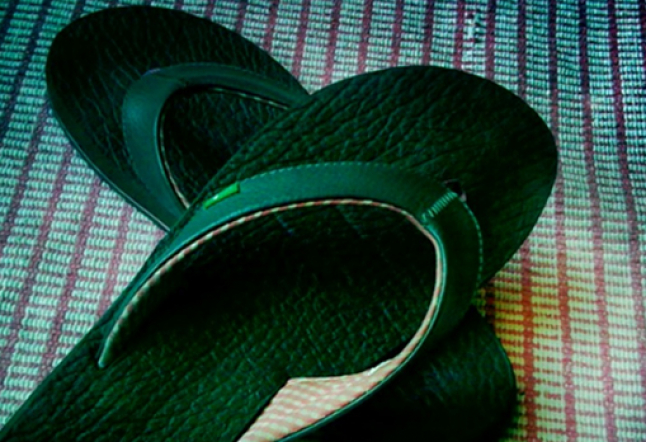 All flip and NO FLOP!!!
Once you slip your feet into these shoes, you may find it hard to put on any other shoes, much less any other flip-flops you may have laying around.
Made from yoga mat material, comfort and style did not go unnoticed when this "˜vegan' footwear was designed. With a selection of 10 colors to choose from, each with a checkered pattern on the underside of the straps and colored soft nylon toe strap – you can bring a little playfullness to your daywear attire.
The company itself boasts on their website "we strive to make products that are as much about funk as they are about function"¦ Because "Sanük" is the Thai word for FUN, our name is also our mantra."
Don't forget to also take a look at their other products – a range of footwear for men, women, and kids.
At the very least, for $28 dollars, you just can't afford not to slip into the cushiony yoga mat flip flops.
"Fun" as Sanuk's mantra? Now, that's worth repeating!
Read next >> Rosé-Colored Glasses