ripple yogawear
Published: 31-01-2023 - Last Edited: 02-02-2023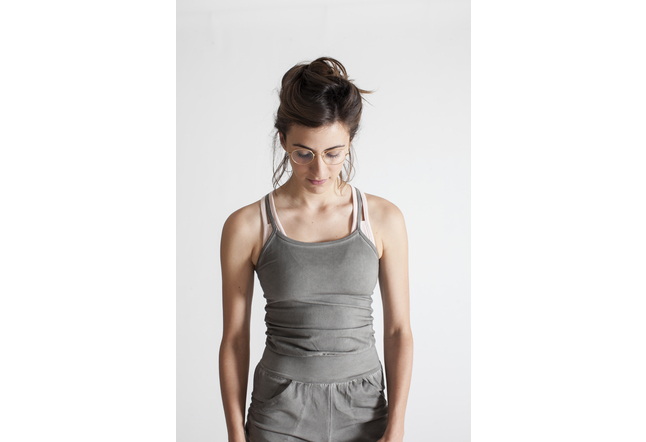 The last thing a yogi wants is an outfit that hinders their movements from their practice. That's why we're big fans of Ripple YogaWear. Committed to providing apparel that's in-line with yoga principals, Ripple designed and produced the eco-friendly, organic Criss Cross Jumpsuit, bringing a new level of comfort to yoga clothing.

Tried and tested by a team of yogis, this jumpsuit has consistently received rave reviews.
Following the enthusiastic reception of its original one-piece jumpsuit, Ripple has introduced "the shortie." Featuring Ripple's signature "slouchy" shorts combined with a criss-cross support top, the jumpsuit guarantees comfort and confidence through even the most precarious poses.

It foregoes synthetic fabrics in exchange for natural ones, like stone-washed cotton and high-quality Turkish modal produced by European standards. With only five-percent elasticity and the best fabrics, you can trust that you have complete freedom to move into each pose without exposure or bothersome binding.
The Short Criss Cross Jumpsuit is perfect for the summertime, hot yoga, or for those who just want to show off those beautifully Ashtanga-sculpted legs. The jumpsuit comes in sizes small to extra large and is a true fit.

Keeping with yoga's soothing and calming objectives, the short outfit comes in six neutral colors including steel, navy, black, medium grey, dark grey, and the cool new 'ice'.
Made by yogis for yogis, Ripple continues to outdo themselves in providing the best quality yoga wear for the disciplined and novice practitioner, alike.

Their love of and commitment to what they are doing and why is evidenced by their loyal customers around the world. With five new items created each season, we look forward to seeing how this company and their clothing continues to evolve and enhance the yoga experience for all.
Read more >>> elemental fashion