revitalize your hormones
Published: 15-10-2012 - Last Edited: 19-08-2021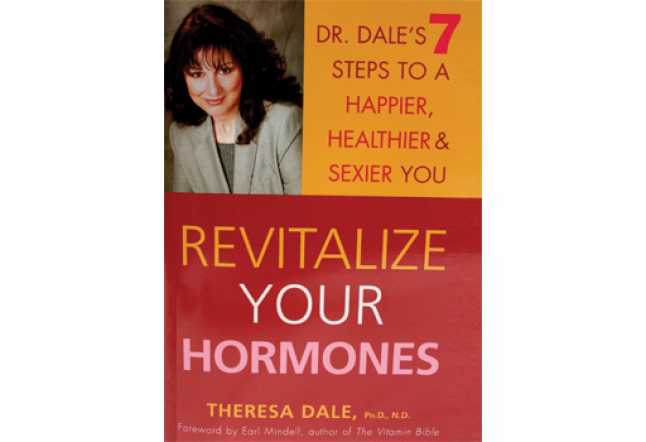 As more information is revealed about the dangers of hormone replacement therapy, many women are looking towards alternative therapies to avoid hot flashes, diminished libido, and other symptoms of aging. In Revitalize Your Hormones, naturopath Dr. Theresa Dale presents a seven-step program for stimulating the body to produce optimal amounts of hormones.
The program focuses on understanding the dangers of HRT (hormone replacement therapy), an explanation of what hormones do and why they go out of balance, how to detoxify your body, dietary guidelines for hormone rejuvenation, stress management techniques, homeopathic solutions and developing emotional awareness. Hormone-balancing recipes are also included.
Dr. Dale presents the information in a gentle, easy-to-read, informative manner that is reminiscent of Dr. Christiane Northrup. Even women who are years away from having to do deal with these issues will find many tips for taking proactive measures to sustain their health. A great Mother's Day gift.