raw living expo sedona, arizona – february 2013
Published: 18-03-2013 - Last Edited: 09-11-2022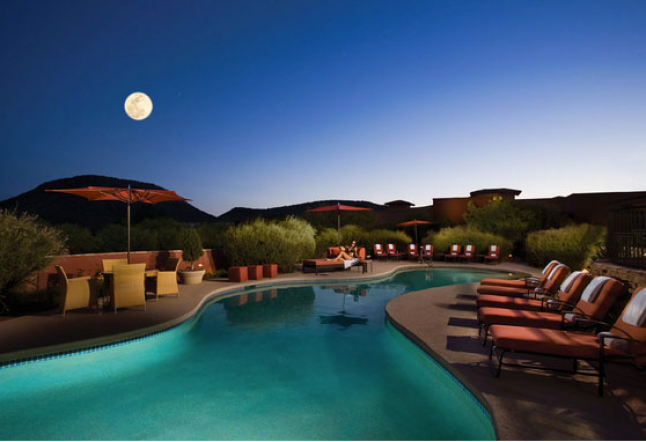 For a few days in wintery February, Sedona, Arizona was the beautiful vortex host for a raw and living foods celebration. And for raw foods enthusiasts and advocates, it felt like an exciting weekend get-away to a sweetly different, brighter realm.
The raw/vegan/living foods movement is a testament to the awakened spirit of many who are mobilized to create a radical alternative to the sickly SAD (Standard American Diet) and return back to the bountiful, generous and flourishing deep roots of real raw Mother Earth. While there is little mystery to raw consciousness, as food is simply just in a pure and natural, unadulterated, unprocessed, unheated state, there is certainly a new universe to be discovered on the path of the raw foods lover.
The diverse production and volunteer team gathered from all over the universe to create a fantastical event that is perhaps one of the best festivals around. By virtue of its intention, to provide education, superfoods, respect and honor for Mother Earth, expertise, knowledge, wisdom, vitality, high integrity, cutting edge wellness products, the festival delivered a clear and powerful message.
The critical mass, vital transformation is happening! With visionaries, creators, chefs, healers pioneering the new paradigm into pure natural foods and a true system of quality, common sense and integrity, the evolution is palpable. And, while going way beyond the 'eat your fruits and vegetables and drink plenty of water' mantras, the weekend program gave a platform for assorted diversified voices and unorthodox views that makes accessible a lifestyle that will profoundly improve the health of every individual and the planet that allows us to be here.

While many festivals in the U.S. seem to cater to the party animal, narcissism, the drinking and drugging that are present at many festivals were unnoticeably absent here. Instead, were the constant flowing elixirs from the Health Force Nutritionals table including 'Elite Green Protein', 'Oxygen Supreme' and 'Warrior Food.' Generous samples of munchies and raw chocolate, fondly known as cacao were abundant, as were the 'Gone Nuts!' assembly of delicious mixed nuts with interesting dehydrated combinations of flavors and crunchiness.
The participating individuals, organizations and companies are committed to producing the highest of quality, truly sustainable, vibrant, organic, innovative superfoods and environmental consciousness possible. Keynote speaker Dr. Gabriel Cousens was present to receive his 'Best of Raw' Award. Cousens is considered 'the fasting guru and detoxification expert,' the best selling author of "Spiritual Nutrition" & "Conscious Eating" and has produced the documentary "Simply Raw." Jameth Sheridan of HealthForce (creator of VitaMineral Greens!) gave excellent talks including one about the dangers and consequences of GMO's and the current food system.
Famous raw chefs Nomi Shannon and Elaina Love also graced the gathering with loving presence, chef demos and discussion forums. Rawvolution's Matt Amsden came to play with his band and reminded us 'Viva La Rawvolution!'

The Raw Living Expo festival producer Laura Chiraya Fox has done an outstanding job of collecting and synergizing groups of rawmarkable individuals catalyzing a vitally necessary attention, focus and consciousness into a way of life that is surprisingly simple, blissful and intelligent and most of all respectful on an individual and mass planetary level. Her inspired and heartfelt energies culminated into an exciting, fun, happy and hopeful celebration of how we can do better. And lucky for us, the journey is a delicious one!
Read next >> chiang mai luminous lantern festival