pure yoga hutchison house
Published: 19-06-2015 - Last Edited: 31-08-2023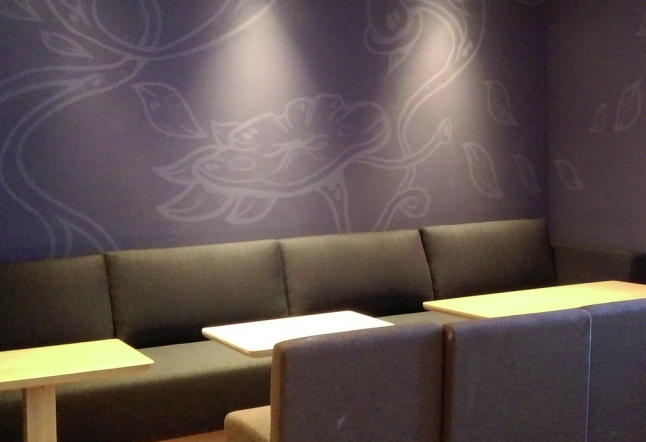 Embracing Tradition and Modernity
Incorporating traditional elements with contemporary designs, Pure Yoga offers more than physical practice. It invites its practitioners to immerse themselves in a holistic journey, where the lines between past and present blur, creating a harmonious fusion.
The state-of-the-art facility isn't just designed for the body and nourishes the mind and spirit. In today's fast-paced world, finding a sanctuary that offers an escape, even momentarily, is imperative. With its architectural brilliance, artistic elements, and the infusion of both Eastern and Western philosophies, Pure Yoga Admiralty becomes a beacon for those seeking solace in the modern age.
This haven promises a refreshing workout and a spiritual reconnection, making it an essential hub for modern yogis.
The Place and the Occasion
Yoga practitioners are in for a treat as a new treasure has been unearthed amid the action in Admiralty. Pure Yoga is opening a new facility that claims to combine the conveniences of city life with the peace of the countryside.
This excellent position, just a few minutes from the MTR, has a large area of 16,000 square feet, highlighted by a spectacular harbor view.
Several Alternative Yoga Practices
Over ten unique types of Yoga are offered at this establishment. These include Hatha, Aerial, Wall Rope, and Hot Yoga. Yoga therapy is also included. In addition, two private studios are solely devoted to delivering individualized programs.
These programs include Aerial Yoga, Wall Rope Yoga, and Hot Yoga.
Facilities of World-Class Quality
The venue has an ample changing space and a shower that simulates a jungle environment. Guests will also have access to a free spin dryer, towels, and toiletries throughout their stay.
The presence of a comfortable lounge further enhances the experience. A great place to unwind among the hustle and bustle of city life, guests may use complimentary Wi-Fi, periodicals, and charging stations here.
Provisioning and Commercial Sales
The class has a 'good food' juice bar for individuals looking for something nutritious. This place serves organic beverages and smoothies made with superfoods.
In addition, if you want to update your yoga outfit, a store area features the most recent top women's yoga apparel from Pure Apparel.
Ben Pickering's Contribution to an Artistic Collaboration
However, there is more to this studio than first is the case. Ben Pickering, an illustrator and street artist, has collaborated with Pure Yoga's brand. Ben, who was born and raised in the United Kingdom, set out on a journey to find creative motivation.
While in Hong Kong, he participated in the 'Street Art' movement and exhibited his work at the 'Above Second Gallery. In addition, he was able to illustrate in vivid detail the city's character.
An Energetic and Creative Atmosphere
Ben's freehand artwork can be seen around the brand-new Pure Yoga facility. The guests are directed through the establishment by colorful chakras against the lotus drawings' backgrounds.
The main artwork of a lotus, painted in calming shades of lavender, green, and teal, echoes the peaceful atmosphere of the harbor. This makes it easier for yogis to locate their drishti gaze, an important focus point in Yoga.
The Unique Influence and Perspective of Ben
Interestingly, Ben does Yoga on his rooftop rather often. There, he can find peace and concentrate more intently on his breathing. Because he has such a strong personal connection to the practice of Yoga, his contributions to Pure Yoga are remarkable.
Ben's artistic creations, which take their aesthetic cues from both the teeming streets and the quieter alleyways of Hong Kong, are more than simply pretty; they also function as a bridge between city bustle and inner tranquility. It is hoped that his talent would motivate others to create work that is comparable to
Read next >> barre 2 barre