pure apparel
Published: 01-09-2015 - Last Edited: 19-08-2021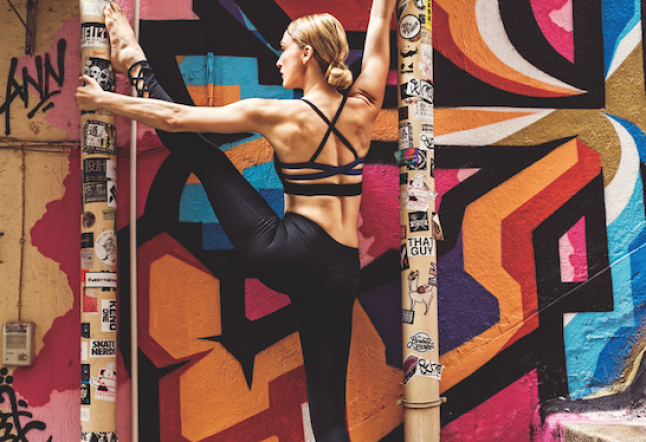 Pure Yoga is taking over Hong Kong, with the new studios opening almost every month there is no doubt that the yoga industry is booming in this extraordinary city we call home. A fairly new addition to the Pure family – Pure Apparel is no less popular! With bright and bold, flattering designs, premium fabric, this born and bred in Hong Kong brand is bringing together local creative forces, functionality and performance. Pure Apparel's latest FW15 collection combines yoga and fitness with art and fashion. This collection has a whole 'back' story with a lot of the new designs showcasing the back with open and strappy designs.
Breathable, high-technology fabrics, incorporated with hot colours and patterns, to make dazzling unique pieces. Their premium quality Supplex Lycra fabric offers a 4-way stretch. The new fabrics give a flattering silhouette while providing optimum support and effectively handles that well earned sweat! This range also includes some nice layering pieces, offering the versatility to your outfit to and from the studio.
For its latest campaign shoot, Pure Apparel teamed up with another homegrown brand HKwalls which creates opportunities for local and international artists, to bring their talents to the streets of Hong Kong by transforming large exterior walls. Pure Apparel used these colorful pieces of art as a backdrop to highlight and complement its new collection. The team spent 2 days shooting in the streets of Sheung Wan, dodging heavy rain and bright sunshine, to produce this show stopping brand campaign. Two local creative forces coming together to cultivate a funky, edgy, soulful showcase of talent. The result is fantastic and it feels like wearing a piece of art! The clothes are ultra-soft, and dry faster than cotton and hold shape.
The new collection is now available at all Pure Yoga studios and ifc mall in Hong Kong.