ProSource Natura Yoga Mat
Published: 08-11-2016 - Last Edited: 26-10-2022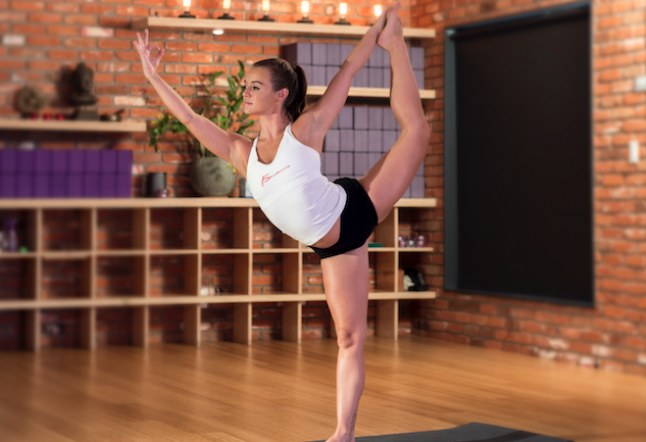 As practicing yogi knows, all mats are not created equal!
Though it is just a prop, a yogi's mat can mean a lot to their practice. Whether you value design or you're all about practicality, this mat could be a good fit for you.
First of all, we were immediately impressed by the texture of this mat. They come in two-toned patterns and provide great grip and balance. Once your feet touch it, you can tell that this is better than your average yoga mat because there is no slip factor whatsoever.
Our first thought was that this would be great for hot yoga or practicing near water. The TPE material gives a softer, but durable feel, that would make even a yoga newbie feel stable.
ProSource has also done a great job with comfortability. At ¼" thick, this mat is gentle on the joints. Ground work and table top positions are no sweat, which is huge considering that some people have a hard time with their knees on the floor. That alone makes this mat a keeper.
Also, you can rest your eco-conscious judgments on the fact that their TPE mats are SGS certified non-toxic. They have several other mats that are absolutely beautiful, but if you're looking specifically for non-PVC equipment then this is it. This mat stands out without being flashy!
Overall, it offers as much as any yogi can ask of a yoga mat, at a competitive price. Plus it is so lightweight that there is a noticeable difference compared to other mats of similar size. This would be an excellent mat for any level of practice.
Read next >> bliss of kirtan