power living
Published: 30-07-2015 - Last Edited: 10-11-2022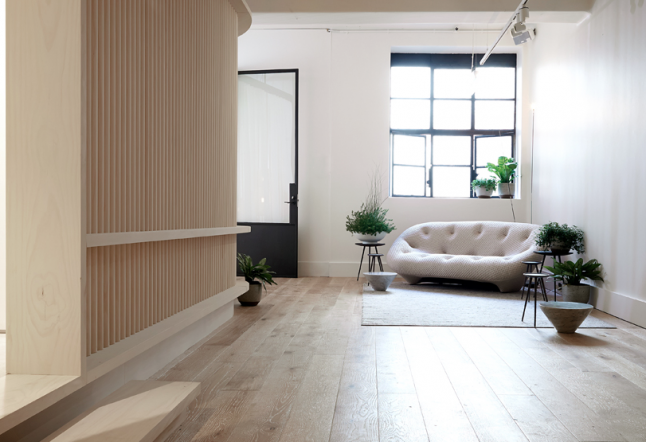 Power Living's reputation precedes it. In what is a bit of an anomaly in the yoga world, creator Duncan Peak has quickly managed to grow a brand of very successful studios across Sydney and has now expanded to other Australian cities. He's taken what may once have been perceived as a "mystical" practice and repackaged it as an accessible and attractive product for a fitness-oriented clientele.
All their studios have a full schedule of classes that start from as early as 6am and go well into the evening. The core of their classes is Power Vinyasa, but the offering is wide and you can find anything from Basics to Yin and Prenatal. Classes follow a standardized pattern that blends influences from several styles of yoga (most notably Ashtanga and Baron Baptiste) into their own standardized Power Vinyasa blend.
I visited their Manley Beach location – a compact space off a busy central street. There is a front desk with efficient staff to check in for class followed by a small shop selling the usual yoga apparel and a locker area for mats and bags. Mats and towels are for hire at 1 AUS$ and there is a changing room with showers – you'll probably need one after the physically demanding practice!
What better way to get the Power Living experience than a class with Peak himself? Duncan rotates between studios, retreats and teacher trainings and will occasionally teach some of the regularly scheduled classes.
The room is packed mat to mat and a sign on the door serves as a warning: "This is intense hot yoga for people with previous experience" i.e. not for the faint-hearted. Peak does not disappoint, delivering exactly what he preaches, a tough sweaty workout – with skillful alignment cues and demonstrations, options for different levels (but clearly geared towards an experienced group) and some humor, lest we start taking ourselves too seriously! There is a peppering of inspirational words scattered amongst the asana instruction – a gentle reminder that we are not in a gym but a yoga studio.
It becomes obvious what the appeal is. For a young, urban, fit target, this is a very accessible way to tap into yoga's transformative power from the safety of familiar physicality, instead of the more elusive "philosophical" entryway, while.
Locations: 4 locations in Sydney, 2 in Melbourne and 2 in Perth. Check their website for more details.
Price range: Drop in AUS$ 20 – to unlimited one year membership AUS$ 1400 – with many packages in between.
Opening Times: Monday through Sunday 6am to 9pm

Normal
0
false
false
false
EN-US
JA
X-NONE
/* Style Definitions */
table.MsoNormalTable
{mso-style-name:"Table Normal";
mso-tstyle-rowband-size:0;
mso-tstyle-colband-size:0;
mso-style-noshow:yes;
mso-style-priority:99;
mso-style-parent:"";
mso-padding-alt:0cm 5.4pt 0cm 5.4pt;
mso-para-margin:0cm;
mso-para-margin-bottom:.0001pt;
mso-pagination:widow-orphan;
font-size:10.0pt;
font-family:"Times New Roman";
border:none;}
Read next >> 7 empowering lessons I've learned as a yoga vagabond