organic gemini tigernut horchata
Published: 04-12-2015 - Last Edited: 03-11-2022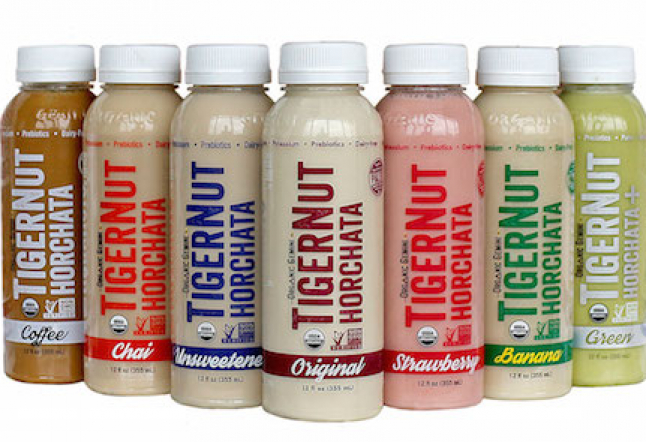 I have fond memories of drinking tasty horchata as a child. Years later when I became vegan for health and personal ethical reasons, horchata was off the menu because it's usually loaded with sugar and milk.
That is, until I found Organic Gemini, who makes all their products from a curious tuber called a tigernut. Tigernuts are very healthy! They are a little root vegetable and apparently made up to 80% of our paleo ancestor's diet. They're chocked full of iron, fiber, potassium and Vitamin's E & C. They also use organic medjool dates for the sweetness and are cold-pressed, meaning it's raw and never heated!
Organic Gemini's Horchata is also paleo. So, it's dairy-free and grain-free, gluten-free, organic, raw, nut-free, kosher, vegan and non-GMO!
Tigernuts also contain healthy pre-biotics and are the number 1 source of a prebiotic fiber called resistant starch, which is fuel for our probiotic bacteria. In other words, it's good for health gut bacteria.
I'm excited to share this delicious horchata with other vegan horchata fans and hope they will be as excited as I am.
Read next >> Rice Protein Versus Whey Protein