a daily dose of bliss online yoga & meditation course
Published: 16-07-2015 - Last Edited: 30-04-2023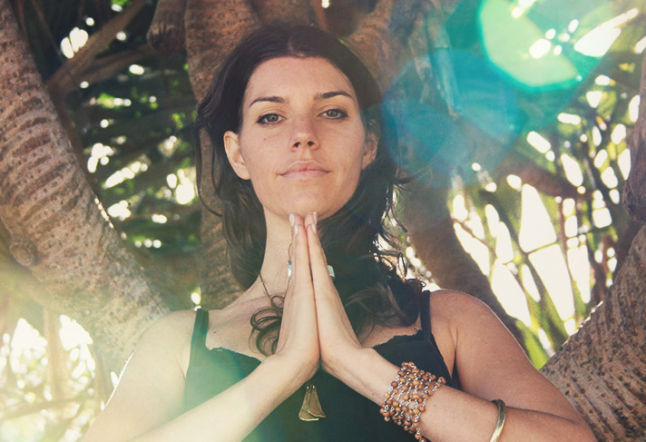 The format of this well constructed online course by Dr. Lauren Tober consists of a different 5 – 10 minute practice each day, beginning right at the basics of putting together your own sacred space, building to richer techniques of pranayama and mindfulness, all focusing on finding a sense of calm and grounded joy.
The secret of this course's success sits as deeply in its simplicity as it does in its content. It's a breeze to use.

The content is small so no buffering issues even with the slowest of wi-fi and the vast majority of lessons have an audio option, so the screen can be dimmed to black to lessen the computer presence.
Related>> Yoga & Meditation Teacher Training
There was a little peep from my ego before I got started that wondered just how much, as a teacher, I was going to get out of it.

What a great reminder A Daily Dose of Bliss was of the infinite nature of the yoga project (and of continuing to shush the ego)! This course breaks things down into the pith of each practice so you only ever focus on that one thing each day.
Related>>> Ziva Meditation
I loved coming back to basic techniques such as opposite sides breathing and just sitting with that throughout the day (taking it also into my own classes), then building up to Nadi Shodan or Anjali Mudra over the next two or three days. It is such a poignant reminder of the power of the fundamentals of practice.
With around 30 different techniques though, there is plenty of new wisdom to be gained. Some practices will stay with me for life and have altered the way that I bring myself and my students back to the key platform of both staying grounded and… expanding!

Daily Dose of Bliss is a very digestible way to fit the immense power of stillness into the busiest of lives and whether beginner or teacher, it can't not enhance the quality of daily life.