on dragonfly wings
Published: 22-04-2014 - Last Edited: 09-11-2022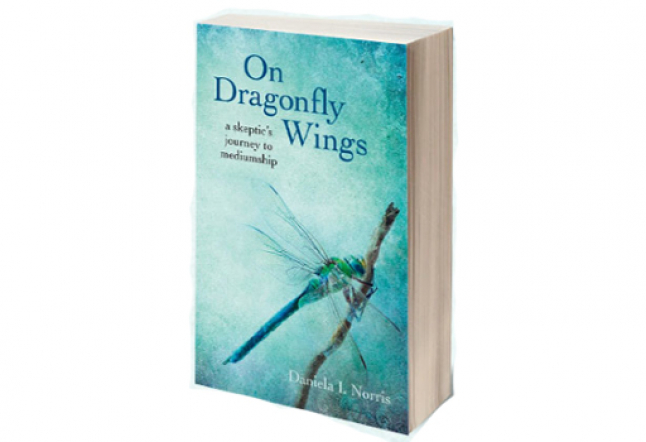 On Dragonfly Wings: A Skeptic's Journey to Mediumship by Daniela Norris, a former Israeli diplomat-turned-writer, is an intensely soulful book which will resonate with readers as it deals with three main issues confronting humanity: death, grief and the purpose/meaning of life.
Author Daniela Norris was a total stranger to me until just recently. Our conversations, however short, started after having been brought together by On Dragonfly Wings, a simple and short book with incredibly powerful and insightful content. It took me just under three hours to finish the book, but I was compelled skim through the book again and mark certain sections I wanted to reread.
The section "How to 8: Assisting Death or Birth" brings back memories of the time when I was inspired to "assist." After more than two and half years of moving in and out of hospitals, my wife was literally reduced to a mere skeleton. Her treatment for cancer had failed. With four young daughters, it was not easy. I had to leave my work and return home with my daughters. After relocating, finding new a school for my daughters was the easy part; however, coping with the situation was not. I was becoming puny and weak. My wife was only concerned about me and my children. Surrounded by family members, my wife slipped in and out of consciousness a number of times. On the day she left us, my mother-in-law approached me and said, "Send her! Tell her to go peacefully."
It was almost noon. Holding her in my arms and looking into her sunken eyes, I told my wife, "I love you. I'll take good care of our daughters. But please, just take rest. Close your eyes. It's time for you to sleep!" She did sleep, peacefully in my arms, never to open her eyes again.
People who have been through such painful journies can easily identity with On Dragonfly Wings. And for those who haven't experienced such situations, this book will open their eyes. The book raises a lot of questions which discerning readers will take time to address.
I would emphasize that death is not the end. Even the dead live on – through our memories and consciousness! You can be sure that somewhere very near, just around the corner, they are waiting. On Dragonfly Wings will open your eyes to seemingly impossible things.
Read next >> turning imagination into results