ojai
Published: 11-10-2012 - Last Edited: 08-11-2022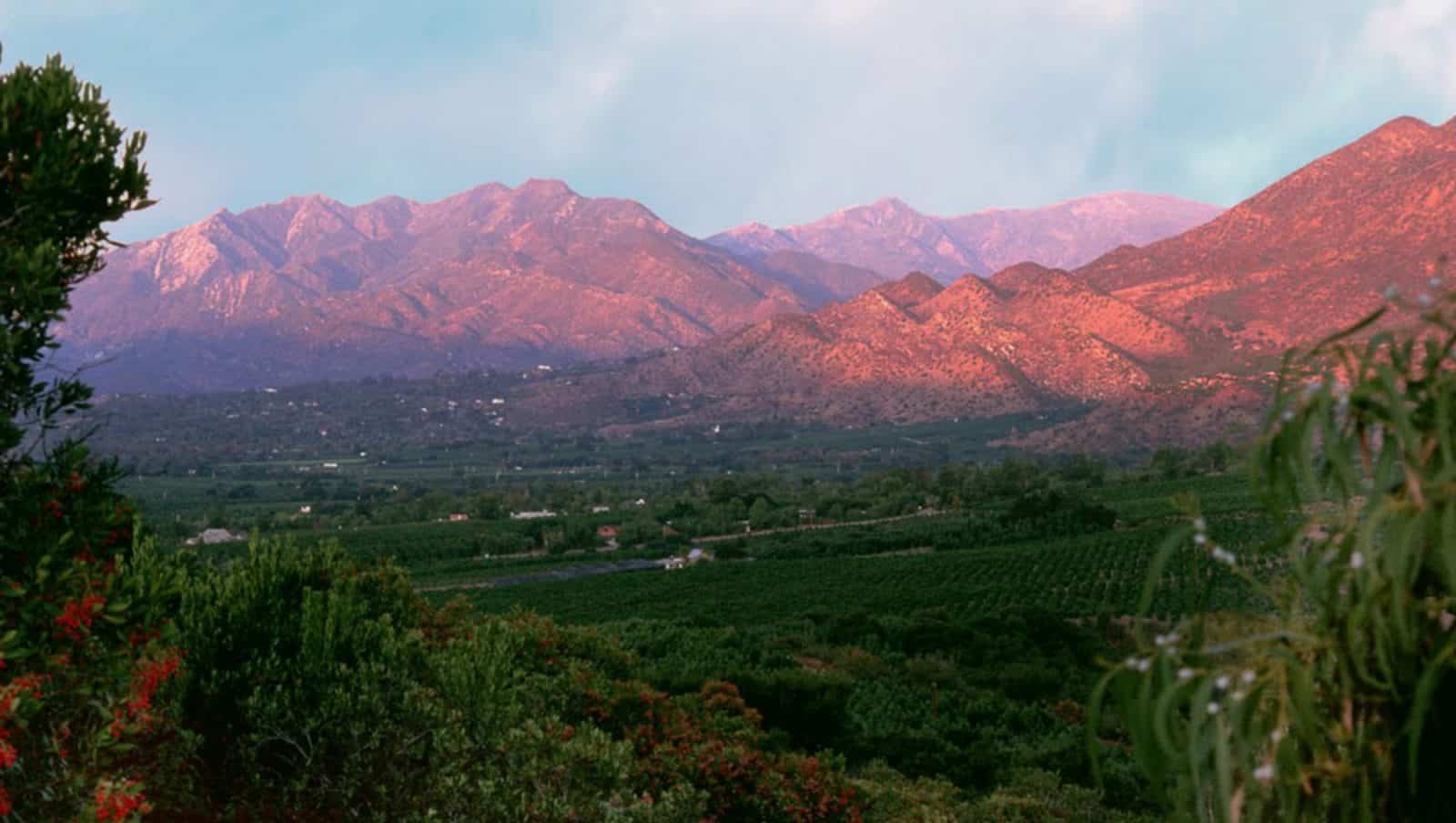 A day in Ojai Valley
YOGI TIMES is out to explore the "hotspots" in our community, where yogis can go to find interesting things to do, hidden treasures, and mindful gifts off the beaten path. Not your everyday trip to the mall, we search for special spots that will appeal to those who are looking for more than your basic retail.
This month, we took a day trip to Ojai. The charming enclave of Ojai offers a quaint and refreshing escape from the Angeleno city pace. Its quaint shops, sleepy atmosphere, and beautiful scenery make for the perfect day trip or weekend getaway. Whether it's a high-end spa weekend or a window shopping stroll and picnic, Ojai has something for everyone.
1. Bart's Books: An Ojai tradition since 1964, Bart's Books creates an intellectual haven for booklovers of all ages. Owner Richard Bartinsdale constructed his little store with bookcases facing the sidewalk and coffee cans on the shelves in lieu of the cash registers. With everything based on the honor system, and thousands of books to peruse, customers can still take home a good read even after store hours!
302 W Matilija St
805.646.3755
2. Rainbow Bridge: Rainbow Bridge provides a wide range of healthy and wholesome products, many of them which are grown from local farms. Have a snack on the go, a full meal prepared by the deli, or just come by to discover more about natural living from their friendly staff. Rainbow Bridge prides itself on being more than a local grocer, but a community-gathering place for everyone to shop, learn, and live healthy.
211 E Matilija St
805.646.4017
3. Ojai Valley Inn Resort & Spa: Rated in the top 25 of all US resorts by the magazine, Condé Nast Traveler, the Ojai Valley Inn Resort and Spa is a quick luxury getaway. This is no surprise, considering its gourmet restaurants, classic 1923 golf course, and complimentary treatment at Spa Ojai. With a spectacular view of the scenic rolling hills, every visitor feels at home and at peace.
905 Country Club Rd
855.697.8780
4. Suzanne's Cuisine: Fresh breads and homegrown herbs are only the beginning to Suzanne's Cuisine. With a menu that reflects the influences of different cultures, Chef Suzanne prepares first class meals with every dish.
502 W Ojai Ave
805.640.1961
5. The Beatrice Wood Center for the Arts: This Center for the Arts proudly presents their exhibition chronicling Beatrice Wood's life and career. Wood, a pioneer folk artist, was an active member in the city of Ojai, helping to establish it as a rising art community.
8585 Ojai Santa Paula Rd
805.646.3381
6. Boccali's: There's nothing like having a home styled entrée while sitting on the mountain vistas of Ojai. Boccali's offers fresh-to-order menu items and classic pastas with seasonal ingredients right from their gardens. Tasty eats and visual treats make Boccali's a booming local hot spot.
3277 E Ojai Ave
805.646.6116
7. The Emerald Iguana Inn: The cottages of the Emerald Iguana Inn offer the privacy and relaxation every traveler needs. Individually decorated with accessories from around the globe, each cottage is as unique as its visitor.
108 Pauline St
805.646.5277
8. The Farmer and the Cook: Down to earth and wholesomely delicious, The Farmer and the Cook is Ojai's only all-organic market, farm, salad bar, and café. They grow their own seasonal vegetables, herbs, and flowers while also purchasing from local organic growers, so you know exactly what you're eating.
339 W El Roblar Dr
805.640.9608
Read next >> muse-see-ems los angeles