noodle mi
Published: 25-05-2015 - Last Edited: 30-10-2022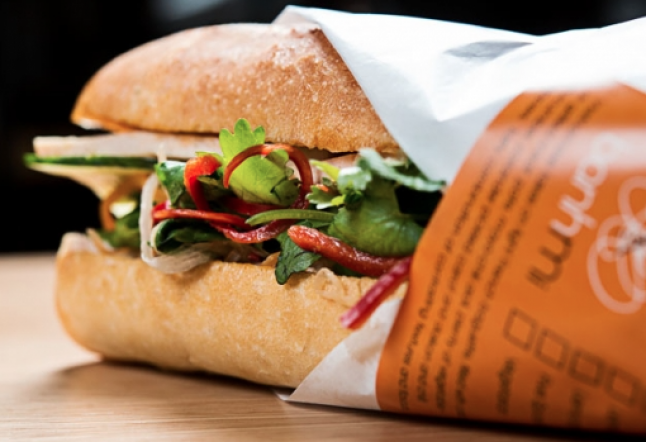 If I had to pick one type of food to eat forever, it would be Vietnamese. It is the most delicious and healthy of Asian cuisines. And Noodle Mi has it all, from juices and coconuts, to crunchy salads with topping options from green papaya to pomergranate. There is a whole selection of cold vermicelli and don't forget the delicious and comforting pho! It is a broth-based noodle soup full of herbs and spices.
What I love most about Vietnamese food is the amount of fresh herbs used: cilantro, mint, Thai basil, star anise, and red chili are what make Vietnamese food so aromatic. Vietnamese cooking techniques are simple and healthy, very little oil is used, and most dishes are raw, boiled, or steamed.
Noodle Mi summer vegetarian rolls never disappoint, the thin rice paper is full of goodness. For the desserts you can opt for a light panna cotta with a rasberry couli and fresh berries.
The place on Bonham Strand is tiny and gets very busy around lunch time but waiting time is never more than 15 minutes. It is one of the go-to places when you need a quick healthy bite. Being very affordable, Noodle Mi is super popular, with prices ranging from 40-80 HKD you can have a full meal for under 100 HKD.
Noodle Mi is also completely MSG and gluten-free (except for the bun – Vietnamese baguette), which is rare at most Asian-style restaurants.
Bonus: the playlist (!) My Shazam app is always on when eating at Noodle Mi.
Read next >> dandy organic cafe