nature tales vibroacoustics studio
Published: 26-01-2019 - Last Edited: 09-11-2022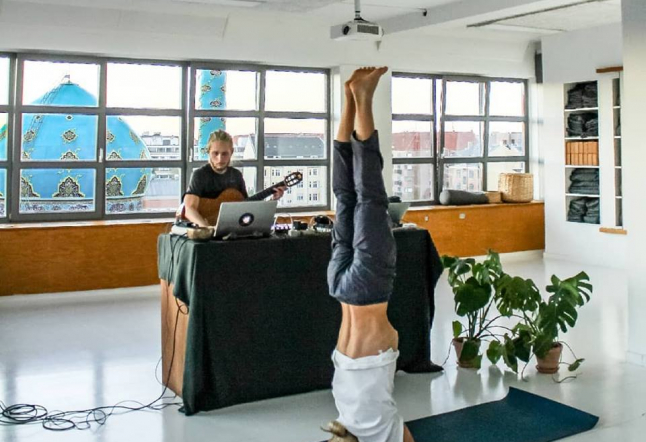 Nature tales, a music and dance collective and event planner in Copenhagen run by Jakob and Markus, has forged forward bringing a unique offering to Copenhagen's yoga and dance scene.

A duo of Jakob and Markus come together in the creation of an authentic and exciting space for movement expression and community building.
The combination of their deep knowledge of music, and innovative electronic techniques, with Jakob's decade long experience of teaching Hatha Yoga, the yoga and dance event offer an evening of comfort and joy.

Attracting a mixed crowd of first-time yogis and experienced teachers, this really is an event for anyone, where each person is made to feel like they belong.

Such a simple format- yoga and dance, becomes so much more when it's created with intention.
The event space itself is simple, a large room with a Persian rug, and a DJ set at the front, enough space to dance, but small enough to feel intimate.

Jakob and Markus greet you at the door and take time to have everyone introduce themselves to the group which helps to create a comfortable atmosphere from the get-go and a sense of intimacy for those who come every week to those who've never set foot in a studio before.
We wish to see this event flourish into a growing community, in the safe hands of nature tales!
Read next >> fun family yoga retreats