Desert Offerings
Published: 06-09-2012 - Last Edited: 25-10-2022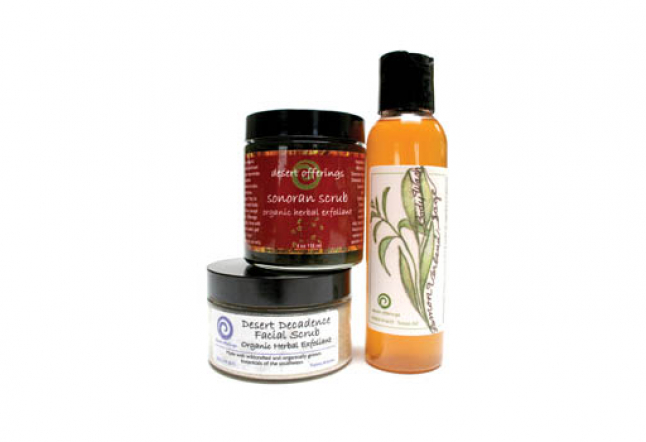 This line of products proudly maintains its handcrafted heritage, made by a mother/daughter team. All of the herbs used are wildcrafted in the Sonoran Desert, combined with organic oils. Each batch varies with the changing seasons and ecological condition of the Desert.
Desert Decadence Facial Scrub ($24) is made with organically grown botanicals of the southwest. This aromatic facial scrub is a blend of mesquite, cornmeal, and yucca root.
Sonoran Scrub ($15) made from natural oils of jojoba, sesame, and safflower, are infused to create this unique organic herbal skin exfoliant. With salts from Utah, this scrub detoxifies and hydrates – a must for daily skin rituals.
Lemon Verbena and Sage Body Wash ($12) is an organic body wash with essential oils and plant extracts for an alternative to harsh soaps. It is chemical free and all natural.
Read next >> freeset bags