zweena body care
Published: 21-06-2013 - Last Edited: 26-10-2022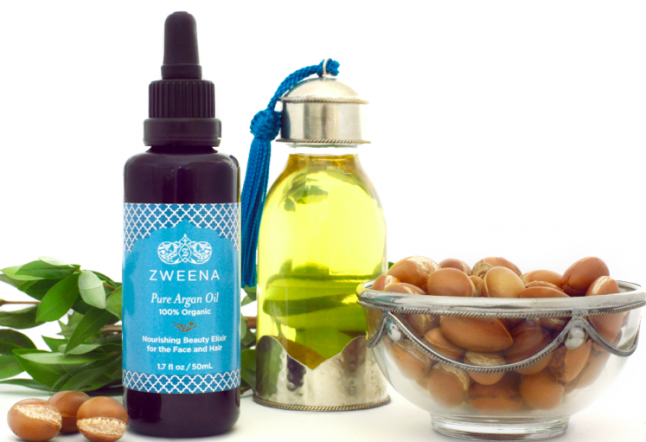 As summer approaches often we find ourselves excited to get out and enjoy the weather. Many people look forward to having sun kissed skin and beach salted tresses as they go about their daily routines. However, often we find ourselves with dry skin and hair that has permanent damage on our beauty. In an effort to combat the wear and tear that our lifestyle brings, founders Jayme Barrett and Zouhir Yakoubi developed Zweena Body Care, which is a natural and organic line of Argan Oil from Morocco.
Also known as "liquid gold," Zweena Argan Beauty Elixirs not only have numerous benefits for your skin and hair, the body care line consciously supports The Berber Women's Co-Op of Morocco. Zouhir who is native to Morocco and his wife Barrett carefully select the cold-pressed and ECOCERT certified organic Argan oil from the Berber women's Co-Op.
"Zweena" means beautiful in Morocco and that is the feeling one gets once they use these elixirs on their skin. At first one might be hesitant to apply oil on the face because one might think it will be to heavy for the skin. Actually, the consistency of the oil is pure and light so it goes on easy and does not leave a greasy residue. The Zweena Argan Oil will not clog the pores and can actually diminish skin imperfections.
This is one of the many beneficial properties of Zweena Argan Oil it has on skin. The oil consists of fatty acids and vitamins that moisturizes, balances out elasticity and protects the skin. And addition to applying to the skin, the Zweena Argan oil has a multi-purpose use and can be used for hair to restore shine and protect the dried ends of hair.
The best element of the Zweena Argan Rose Rejuvenating Serum is the hint of rose that cascades from the application. The rose note is light and yet distinct that brings a healing and aroma therapeutic quality to the experience. This particular serum is encouraged for all skins as it hydrates and soothes dry and sun kissed skin and the best ever element, it leaves your skin glowing.
This sought after beauty product is packaged in unique sleek black glass bottles to protect the purity of the oil and has a decorative blue, white and gold Zweena Body Care labeling. Zweena Argan Oil and Zweena Argan Rose Rejuvenating Serum are worth every penny.
As you get ready to escape on a summer adventure, you don't have to go far to get this Moroccan beauty treasure for your skin!
Read next >> asquith london clothing