namastetics
Published: 03-09-2023 - Last Edited: 10-09-2023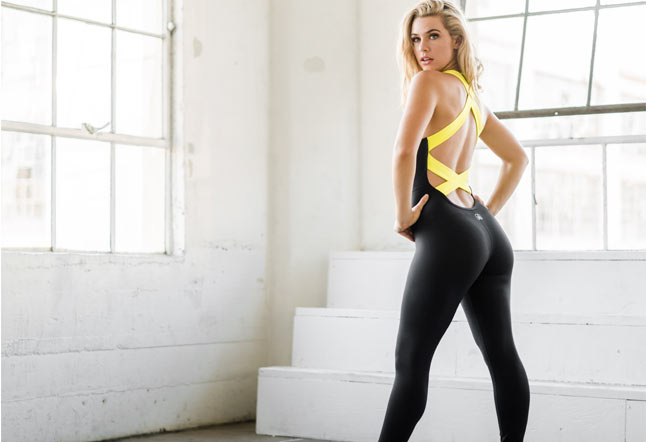 In a world that thrives on relentless momentum, modern yogis are constantly seeking equilibrium, not just spiritually but also in their external presentations. This delicate balancing act involves merging the ancient and serene philosophy of yoga with the buzzing, contemporary needs of today's fast-paced world.

One key component of this blend is the attire that effortlessly transitions from spiritual sanctums to urban jungles.
Enter Namastetics, a brand that embodies this harmony.
Namastetics: Embracing the Modern Yogi
Namastetics isn't just a brand; it's a testament to the evolving needs of today's yogis. With an acute understanding of the contemporary challenges, they have meticulously crafted a line of clothing that ensures a yogi's wardrobe is never in discord with their lifestyle.

Whether it's flowing through a demanding Ashtanga series or navigating through a crowded city alley, Namastetics promises style, durability, and most importantly, comfort.
Backless Yoga One Piece: Where Function Meets Fashion
The highlight of their collection is undoubtedly the Backless Yoga One Piece. Its design is not just about aesthetics but is a celebration of the body's dynamism. Crafted from moisture-wicking, super-stretchy nylon, the attire promises to stand with you, mirroring every movement and pose, ensuring you remain the center of attention, not the clothing.
Its design philosophy is evidently rooted in understanding the yogi spirit. The open-back, not only adds an avant-garde touch but also ensures optimal breathability. The criss-cross fabric strips, available in vivacious shades of pink and green, aren't merely decorative; they symbolize the intricate intersections of life, much like the myriad paths one traverses in yoga.
Moreover, Namastetics' attention to detail is commendable. From compression fits that embrace without constraining to strategically placed seams that flatter the physique, every aspect is thoughtfully curated.

The added chest support ensures that while the attire might be backless, support and comfort are never compromised.
Empowering the Wearer and the Community
Namastetics not only pampers its wearers but also showcases a profound commitment to the broader community. Every purchase made is not just an investment in personal style but also a pledge to uplift those in need.

By donating $2 from each purchase to Kula to Karma, they support a noble cause that resonates deeply with the yoga community. This charitable organization is dedicated to extending the healing touch of yoga to individuals grappling with physical and mental challenges.

Through therapeutic yoga, Kula to Karma offers a haven for rejuvenation, ensuring that the benefits of yoga aren't just the privilege of a few, but a right for many.
Conclusion: A Holistic Experience
Namastetics redefines the experience of purchasing yoga attire. It's not just a transaction; it's an immersion into a philosophy that celebrates the unity of body, mind, and soul.

Every stitch, fabric choice, and design element is a manifestation of their dedication to the yoga community. Beyond the tangible product, the brand's association with Kula to Karma ensures that with each attire you adorn, you're also draping yourself in the spirit of giving and healing.
So, the next time you slip into a Namastetics piece, know that you're not just wearing an outfit—you're embracing a movement that uplifts you and the world around you. Namastetics is more than a brand; it's a journey of self-discovery, empowerment, and community upliftment.
Read next >> last breath