muse-see-ems san francisco
Published: 16-03-2011 - Last Edited: 09-11-2022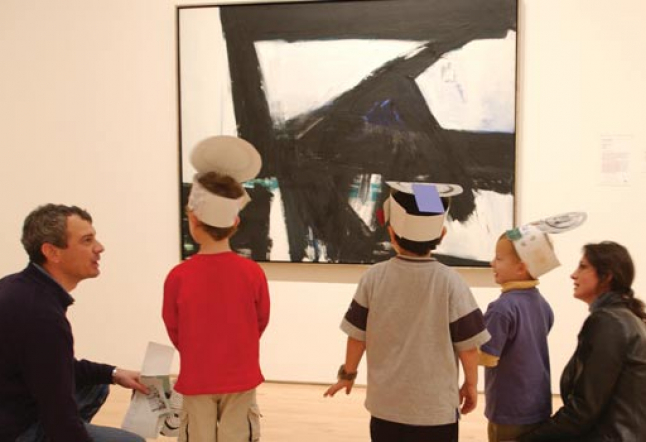 Having lots of fun with your kids isn't hard to do, but sometimes it can take a little planning. Museums are great places to relax together, they have beautiful courtyards, one-of-a-kind bookstores and you'll likely discover a collection of artwork or singular design that will stimulate conversation for weeks to come. YT puts you on the pulse of our top picks with these six ideas for taking the ho-hum out of having fun!
1. Zeum
Ze-um is not your typical museum; here, kids of all ages combine hands-on use of technology and the power of imagination to create stories, movies, performances, music, art and more. The center also provides bowling lanes, an ice-skating rink and a turn-of-the century carousel. Free for various programs and museum members.
221 4th St., San Francisco
ybca.org
2. The Cartoon Art Museu
Krazy Kat, Zippy the Pinhead and other colorful cartoons greet you where aspiring artists and fans of cartoons will have a ball. Established with an endowment from cartoonist-icon Charles M. Schulz, the museum features over 100 cartoons and a tempting selection of toys. Free for kids under 5; $1 for kids 6-12.
655 Mission St., San Francisco
cartoonart.org
3. SFMOMA – San Francisco Museum of Modern Art
Almost as architecturally exciting as the Centre Pompidou, SFMOMA is full of art that appeals to kids. Permanent installations like the Multiple Grotto by Olafur Eliasson""a sculpture that's like walking into the inside of a stainless steel kaleidoscope""will get your kids' imaginations soaring. Free for children 12 and under.
151 Third St., San Francsico
sfmoma.org
reviewed by lisa johns and nicole peyraud
Read next >> earthwise ethnic eateries san francisco