moveme studio
Published: 11-02-2013 - Last Edited: 09-11-2022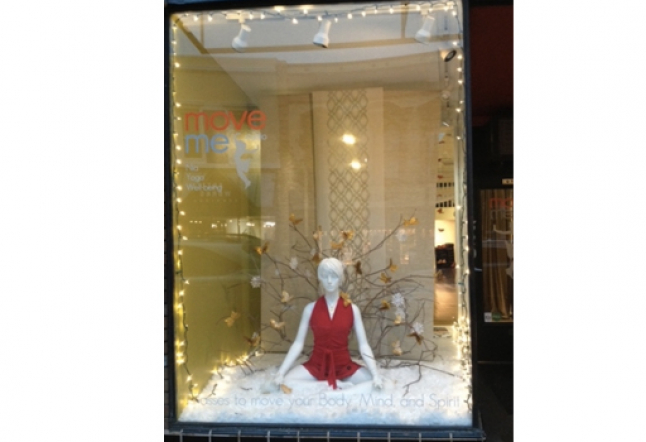 MoveMe Studio brings together dance and yoga classes in San Raphael to encourage students to move with awareness and joy.
Dance styles offered include Nia, Bollywood, Burlesque, Zumba, and classes for kids and teens such as Zumbatomic and Hip/Hop Dance Fusion. Yoga classes include Astanga, Vinyasa, Anusara and Iyengar yoga.
Nia is a sensory-based movement practice combining nine forms of dance, healing arts, and martial arts. Done barefoot to world music, each one-hour class incorporates combinations of 52 moves that that aim to bring joy and creativity to your fitness routine!
MoveMe Studio in San Raphael boasts a long list of fully qualified and highly regarded dance and yoga teachers. Dance teacher include Moana Diamond, Julia Rigler, Tom Mayock, Karan Riar and Lis Addison. Yoga teachers include Lori Salomon, Linda Prosche, Noelle Callahan, Elle Griffin, Jean Marie Hays and Iyengar Yoga teacher Tony Briggs.
Sarah Caveney transformed this former art gallery and first opened the doors of MoveMe Studio back in February 2012.
Sarah says, "It is my desire to help everyone bring joy to the body and spirit through movement. I've experienced how this touches all aspects of life and how it supports well-being. Besides, it just makes you happy."
We welcome moveme studio on the San Francisco yoga scene.
Read next >> katchie ananda