miriam merenfeld jewelry
Published: 08-10-2012 - Last Edited: 26-10-2022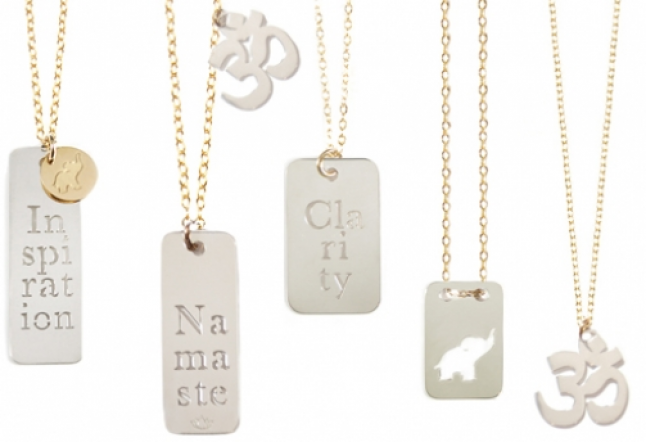 I adore my inspiring Miriam Merenfeld Namaste and Om Necklace! The dazzling delicate gold-filled 30" chain is the perfect length for a day to night look. I received many compliments on the unique structure and spiritual message of my necklace.
The word Namaste vertically engraved on the sterling silver rectangular tag and a light lotus flower add a contemporary look. The eye follows the asymmetrical placement of the inspiring Om symbol charm juxtaposed to the Namaste tag. This piece comes from her Inspiration Collection that is comprised of various sterling silver charms engraved with inspirations and messages. I instantly became obsessed with this aesthetically pleasing and architecturally influenced necklace.
Miriam Merenfeld is a Venezuelan born jewelry designer and architect who grew up influenced by design and among artists and architects. Her collections reflect a precious aesthetic that have simple design elements that communicate a harmonious freedom. Miriam designs her jewelry collection based on the elements of architecture, the arts and different cultures. Her Namaste and Om Necklace imbue a spiritual homage to humanity. Miriam Merenfeld is a well-known jeweler whose collections have been featured on the Today Show and Good Morning American.
You can find Miriam Merefeld's collections sold at various retailers in the United States, Canada and Japan also including online at Max & Chloe and Initial Obsession.
Read next >> vegin out