Mio Alpha Heart Rate Monitor
Published: 28-08-2013 - Last Edited: 16-11-2022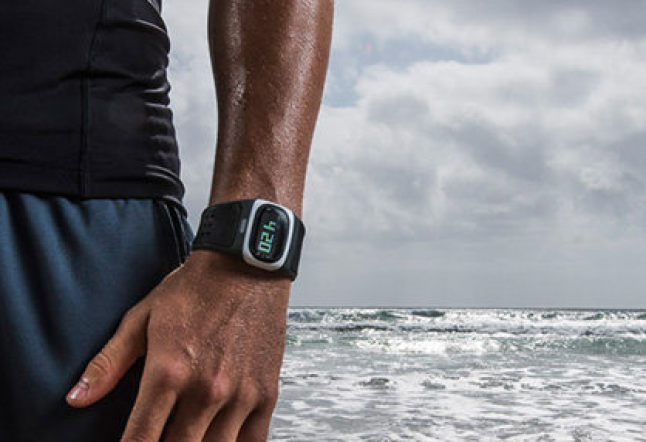 Athletes measure their heart rates as part of improving their athletic performance, and some people monitor their heart rates for health reasons. But regardless of why you want to know your heart rate, the chest bands of the standard consumer-grade, two-part heart rate monitoring systems are not so fun. The standard style has one part that looks like a wrist watch, and a band cinched around your chest that tends to slip when you get sweaty.
MIO Global is attempting to save exercisers from sweaty chest bands with its Alpha heart rate monitor. Billed as "the world's first performance level, strapless, continuous heart rate monitor you can wear on your wrist," this is a cute and comfortable piece of fitness technology. The MIO Alpha's thick band makes it resemble a wrist cuff rather than a regular watch. It's especially good for monitoring your heart rate during dance fitness, as the old-fashioned chest band was never a match for the gyrations brought on by Zumba and other exuberant fitness programs.
The Alpha is compatible with many fitness apps you might use on your smart phone. When paired with a receiving device, it sends over all your heart rate data. You can also set a target heart rate zone, and the Alpha beeps when your heart rate goes above or falls below the desired range.
Many exercisers will benefit from the Alpha. However, if you have very small wrists, it might be too loose, and the Alpha must fasten securely above your wrist bone to work properly.
Read next >> Compost Buckets