meditation: unlocked (m:u)
Published: 13-10-2017 - Last Edited: 16-11-2022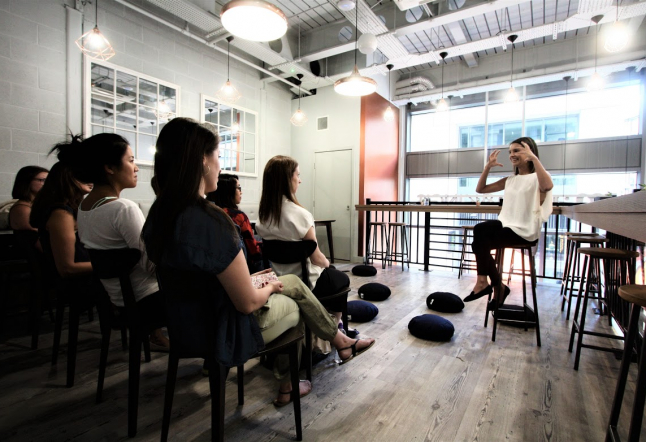 Meditation: Unlocked (M:U) was launched by Niraj Shah in September 2017. Self-proclaimed as "no crystals, no mumbo-jumbo. Just space to breathe, practical tools for mind optimisation and the science that supports them" M:U offers up intelligent and welcoming meditation sessions across London.
Designed with skeptics in mind, Niraj has purposefully distanced M:U from what many think of as your typical meditation sessions, grounding the practices in scientific reasoning and simple techniques that can be used by anyone, no matter their background or experience.
Related>>> Ziva Meditation
Hosted in the impressive rooms of citizen M Tower of London and Maple & Co King's Cross, the spaces are fresh and uncluttered, in line with the ethos of the event itself.

Experienced meditation guides lead the meditation sessions, which feel both authentic and light-hearted, allowing room for each individual to sit with their own practice whilst being skilfully guided.
Related>> Yoga & Meditation Teacher Training


M:U also has a mailing list to share the best meditation resources they can find on the web, as part of their philosophy of dogma-free accessibility.
This includes things like 1-5 minute guided meditation videos, short talks that demystify the science, relevant articles and book recommendations. If you are new to meditation or eager to explore it a little further with a group of like-minded individuals then you can't go wrong with M:U.

The sessions fill up quickly, so book in advance to ensure your spot!
*Sign up at medunlocked.com if you want to be added to their the mailing list.
Read next >> como shambhala spa