marketing that matters
Published: 12-11-2012 - Last Edited: 15-11-2022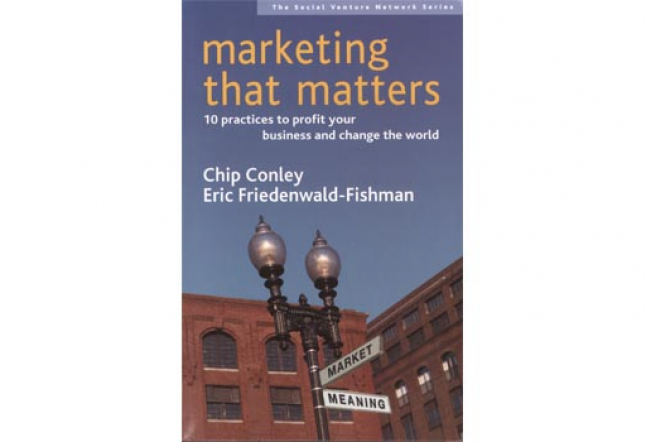 An "in the trenches" manual for meaningful marketing, authors Chip Conley and Eric Friedenwald-Fishman outline 10 key principles to establish one's sustainable business in today's competitive market place. Drawing from their copious amount of experience in the corporate jungle and prestigious marketing firms, Friedenwald-Fishman and Conley debunk the myths of marketing, illuminating its application and power not only for large corporations but also for small businesses.
Using real-life examples, the easy-to-read manual pinpoints how to define a company's mission, goals, and potential audience in ways that are flexible and creative yet true to the business's core values. Innovative marketing principles are introduced, including new styles of advertisement and the authors' coined approach of "relationship marketing," which places ultimate priority on trust between consumer, company, and partners. Clearly and concisely organized, the book confronts the seeming tension between authenticity and advertisement, and reconciles the two, providing readers with a socially responsible approach to selling their business without "selling out who you are." Part of the Social Venture Network series of books for socially responsible and sustainable businesses.
Purchase Marketing that Matters on Amazon.
Read next >> Belly Bar