malibu
Published: 12-05-2017 - Last Edited: 08-11-2022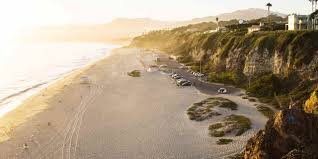 Yoga and more in Malibu
Nestled along the beautiful coastline of the Pacific Coast Highway is a city within a city – Malibu. But this is no ordinary city; along with some amazing shops and restaurants, Malibu has some of most incredible nature spots around California. From the beautiful beaches to the splendid hikes in the hills above, this is a city that knows how to breathe.
1. The Vitamin Barn
For all your health needs, the Vitamin Barn is your one-stop shop. You can get all of your supplements and health questions answered by the knowledgeable and friendly staff. The Barn is renowned for its juice bar and wellness shots of ginger, garlic and lemon.
Ӭ23823 W. Malibu Road (Malibu Colony Plaza) Ӭ310.317.4833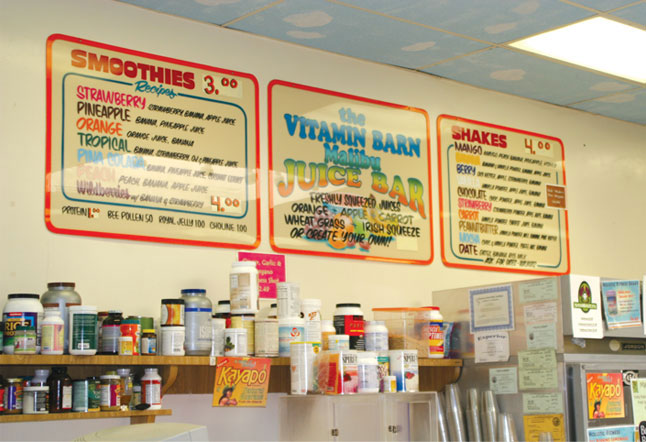 2. Zuma Beach General Store
Your old fashioned General Store can be found right here. Need hardware, a gift, or a Malibu T-Shirt? Look no further. With all the basic goods in stock, homeowners, builders and tourists alike are sure to find just what they need.Ӭ
30765 PCH at Trancas – 310.457.8776
4. Malibu Gymnastics
ӬChildren will love coming to Malibu Gymnastics. Here they learn gymnastics and rock climbing in a safe and supportive environment. It is a place where children can develop their confidence, as well as their physical fitness and have a blast doing it. Check out their daily classes and Summer Camp Program starting this June. It is also the ideal place to have an action packed birthday party.
29169 Heathercliff #70 – 310.589.5538 malibugymnastics.com
5. Malibu Country Inn & Hideaway Café
Whether you are in the mood for a great cocktail overlooking the Pacific Ocean, or a perfect spot for a romantic weekend getaway, The Malibu Country Inn & Hideaway Café is just that: a hideaway. Charmed by its garden, be sure to take time to smell the roses. You will leave here wanting to come back for more every time."¨
6506 Westward Beach Road "¨Café 310.457.2602
Hotel 310.457.9622Ӭ malibucountryinn.com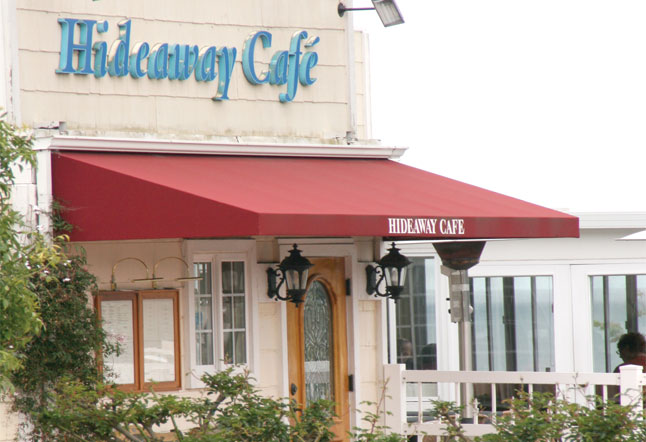 6. Sol
The charm of this boutique is evident the moment you walk in. From the fashionable clothes and jewelry to the bright multi-colored walls that feature the works of local artist Sandy Glover, there's a unique and vibrant energy. Sandy has an eye for animals and can even capture the spirit and likeness of your beloved pet."¨
29575 PCH (Zuma Beach Plaza) – 310.457.9192
7. Lily's Café & Pastries
Talk about ma & pa! This is your all-American success story. Founded fifteen years ago with donuts as their only menu item, this has become Malibu's local hub. Known for their famous breakfast burritos, your five dollars will go far here."¨
29211 Heathercliff Road #60 – 310.457.3745
8. Malibu Shaman
This is the place to go if you want to escape for a while. Come and get a psychic reading, listen to the largest selection of new age music and touch and feel the energy of the beautiful crystals and minerals. This is way more than just a metaphysical bookstore.Ӭ
23410 Civic Center Way #B-2 – 310.456.5617
9. Planet Blue
Find a little bit of everything for everyone. Whether you want to dress up or down, this earthy, hippy high-end store is the place to go. With a huge assortment of accessories from belts, hats, scarves and jewelry, you are sure to find that perfect outfit. Ӭ
3835 Cross Creek Road – 310.317.9975
10. D'Amore's Famous Pizza
"¨Whether you are an athlete or on a diet, this is your "no guilt" pizza. D'Amore's combines the freshest ingredients in creating the worlds best and healthiest pizza. Sounds too good to be true? How about a slice of pizza with just 11 grams of carbs and 3.8 grams of fat compared to that fast food slice of pizza with 41 grams of carbs and 46 grams of fat?"¨
22601 PCH – 310.317.4500
11. Malibu Yoga
An old-style yoga studio where the atmosphere is friendly and fun. It's the kind of place where everyone knows your face and name and you are treated like part of the family. The teachers here are some of L.A.'s finest and most talented
22333 PCH – 310.456.5772 – malibuyoga.net
12. Malibu KitchenӬ
Fresh from New York City, get your H&H Bagels and Wise Potato Chips. It's Malibu's hippest spot for lunch and leisure chatting with friends. Visit their deli and treat yourself to their fresh bakery goods. You will be sure to leave with a smile."¨
3900 Cross Creek Road – 310.456.7845
Read next >> ojai