maharishi ayurveda health spa | closed
Published: 03-08-2012 - Last Edited: 09-11-2022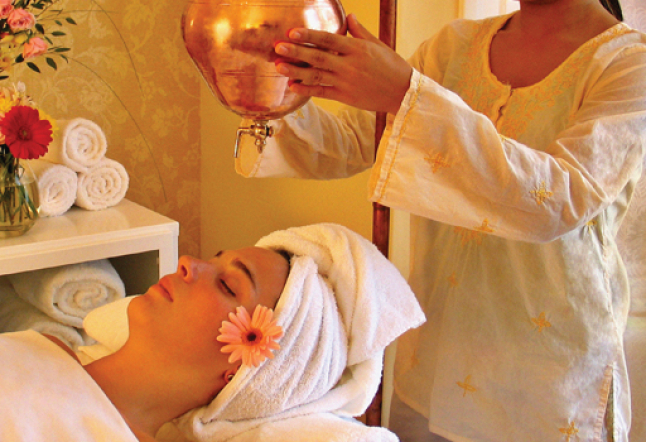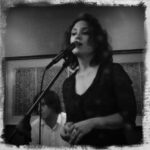 Deborah Crooks
Deborah Crooks is a California-based writer, singer-songwriter and performer. She has…
The spa is now closed
Just upstairs from the San Francisco Marina District's modern shopping zone is a serene day spa dedicated to the ancient art of Ayurvedic health care. The first of more than a dozen Maharishi Ayurvedic spas that are slated to open across the country, the spa is built around the principles of Maharishi Mahesh, the well-known teacher of Transcendental Meditation. In the spirit of improving overall quality of life, the spa provides an oasis of ancient wisdom perfect for achieving a meditative state and improved health.
After checking in at the front desk, I was led to a tranquil waiting room to fill out a questionnaire about my constitution. Sipping on lemon water, I answered questions about my body type, aversions to cold or hot, sleep patterns, skin and hair. The questionnaire would allow the therapists to assess my dosha (Vata, Pita or Kapha) and then choose the appropriate oil and massage approach.
The Abhyanga Shirodhara massage package chosen for me included the two signature treatments of Ayurveda: Abhyanga, or four-handed effort, and Shirodhara, which involves pouring oil over the forehead in a steady, slow stream. After I changed into a light cotton robe, I took the first position of the six-position massage, sitting in the chair that was set up beside the massage table. I was not sure where all this oil would go other than my skin but I was quick to note that the floor was mopable and there were several white towels at the ready!
Unlike more typical massage therapy, the touch is light and does not seek to manipulate muscle tissue. Rather, the therapists massage the oil on the body with light, sweeping and circular hand motions that call to mind some of the movement patterns of Thai massage. Several times throughout the massage, I was asked to sit a certain position or turn onto my side, so the oil could be applied in a set choreography. The work of the two therapists is indeed much like a dance, both sets of hands moving in tandem in a sequence. This was yoga on the table, the massage technique ultimately seeking to harmonize both sides of the body and lead one to a meditative state. To that end, no music is played nor do the therapists speak. Regular meditation devotees are invited to practice, and while I am not a TM practitioner, my mind was incredibly quick to quiet.
Some people may be put off by the thought of warm oil poured liberally over their head, but I was astounded by the profound effect of the Shirodhara. A couple of seconds after the therapists began to pour the oil over my forehead, I was on a different planet. Much like a yoga posture or sun salutation's effect on your state of being, Abhyanga and Shirodhara have to be experienced to be believed. This was bliss. It is no wonder the Maharishi's massage description advises you to schedule rest after treatment!
"It's all about the oil," explained spa manager Liza Dunlap. The massage can elicit a profound detoxifying effect, and is recommended as a monthly, or even bi-monthly, treatment. There are also several other enticing massage and facial options and comprehensive packages on the menu.
"We're a day spa," continued Dunlap, "But we offer lectures to further the education of our guest when wanted." Weekly lectures introducing Transcendental Meditation plus a range of Ayurvedic products are available for those who want to delve deeper.
Indeed, I emerged from my treatment relaxed, renewed and meditative — my weekend plans going by the wayside in favor of more sleep and water than I ever thought I needed.
The spa is now closed
Read next >> casa madrona