chiang mai luminous lantern festival
Published: 20-11-2017 - Last Edited: 09-11-2022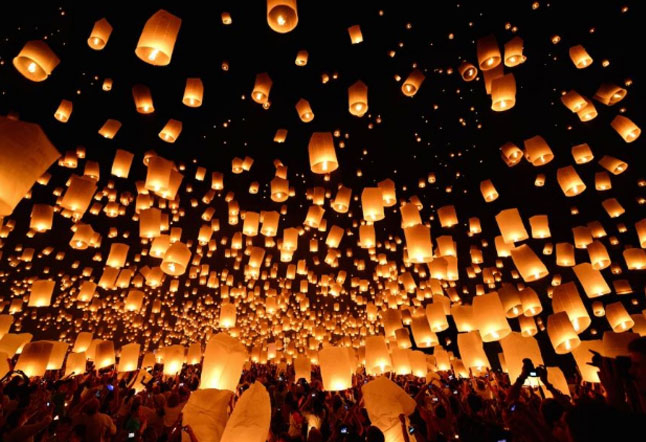 Every year, on the twelfth month of the Thai Lunar Calendar, a full moon brings the Loy Krathong festival in Thailand. Though it is celebrated all over the country, Chiang Mai holds the largest event in Northern Thailand bringing together families and loved ones from all over the world.
To many people's misconception, this Thai Festival is a combination of two different festivals merged together for one large celebration. Yee Peng or Yi Peng means "lantern festival where illuminated lanterns are displayed and launched into the night sky" and Loy Krathong or Loi Kratong is "river offering which is honored by offerings made up of candles and incense floating down the rivers."
There are several different events that occur during the 3 day celebration but the main highlights you can't miss are the opening parade where a traditional dance is performed on the streets to kick off the festival, letting lanterns go over the Ping River, and the closing parade in the city. All the events are worth experiencing to give you a deeper understanding of the Thai culture.
During the festival, there are four different types of lanterns that can be found throughout the city, all used for giving respect to Buddha. Yet, the most popular is the sky lanterns, traditionally called Khom Loy, both small and large cylinders of paper that are lit to launch off into the night sky. It is believed that launching one of these magical lanterns will send a person's bad luck away and bring new fortune for the next year. You can purchase these anywhere on the streets on the actual night of the event. (I highly recommend you purchase your own so you get the full experience!)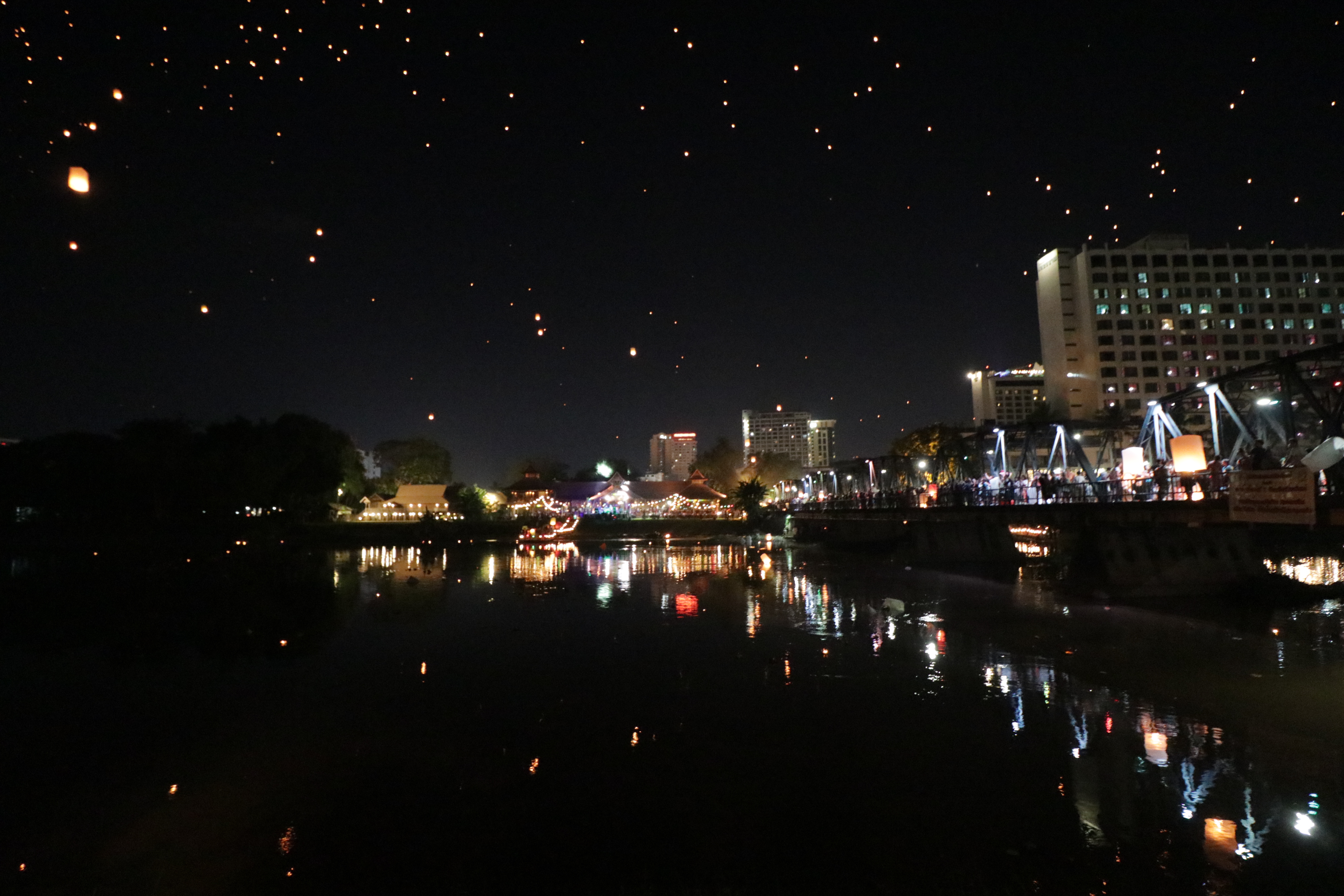 Anyone can partake in any of these activities during the weekend but if you were to make it to only one of these days, the second night in Chiang Mai, called Yee Peng, where thousands of people gather around the Ping River to let off lanterns, fireworks and give offerings into the river, is the one not to be missed.
If you are looking for an amazing once in a lifetime experience, look no further than the festival in Chiang Mai, Thailand.
Read next >> snatam kaur in washington dc:Â?the sacred chant concert