loving hut
Published: 01-08-2013 - Last Edited: 09-11-2022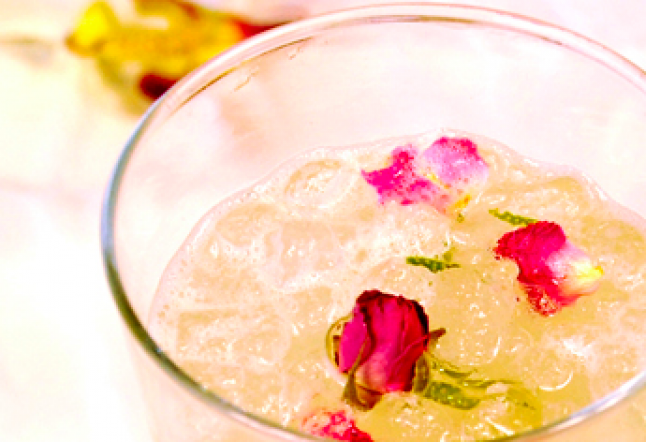 Loving Hut is easy to find on the corner of Vallejo and Stockton Streets in San Francisco's Chinatown. It's also easy to find around the world since it's part of an international chain. Amazing, because it's a vegan establishment, which is rare in the world of franchises. The company has won awards for Best Vegan Food in various countries, and was a 2012 co-sponsor of the UN Climate Change Conference.
The casual, cafeteria-style setting is great after a long day of work or sightseeing. Street parking is easier than expected, and if all else fails, there's a public parking lot around the corner. The staff is perfectly attentive – neither overbearing nor neglectful. The freshness of the fruit and desserts on display at the counter is impressive. The entire menu is curious and appetizing.
There is a Thai inspired section. All of China is well represented. Delights from Singapore, Vietnam and India can be found here too. Skeptics may scoff at "shrimp" and "rib" dishes, in quotes, on a vegan menu. These are intended to give non-vegetarians an echo of familiar meaty offerings while providing a tasty, animal-free alternative. Loving Hut is one of the most family friendly vegan restaurants in San Francisco.
It offers a number of Western options, which is perfect for kids who may not yet have developed a taste for Asian cuisine. The ingredients are organic, GMO free and MSG free. A larger part of the menu can be adjusted and made gluten-free. YogiTimes sampled the Fried Spring Rolls, Chow Mein and Three Mushrooms "˜n' Green Beans with brown rice. All were delicious, but the Three Mushrooms "˜n' Green Beans was the table favorite. As early evening slipped into peak dinner hour, the restaurant began to fill up.
The staff is happy to let customers sit and chat, without rushing them out to clear tables for the next round of patrons. Loving Hut is a global network of unique vegan restaurants whose mission is to "offer an accessible starting point for those making the noble transition to a plant-based diet." Indeed, the menu is very accessible and delicious. This is a great place to bring anyone who doubts that vegan food can be tasty.
Loving Hut currently operates over 200 outlets in 26 countries and continues to grow. So the next time you're hungry in Hungary, you'll have a real vegan option. Their catch phrase says it all: Be vegan, make peace.
Read next >> Mandalay