locofama
Published: 13-05-2015 - Last Edited: 30-10-2022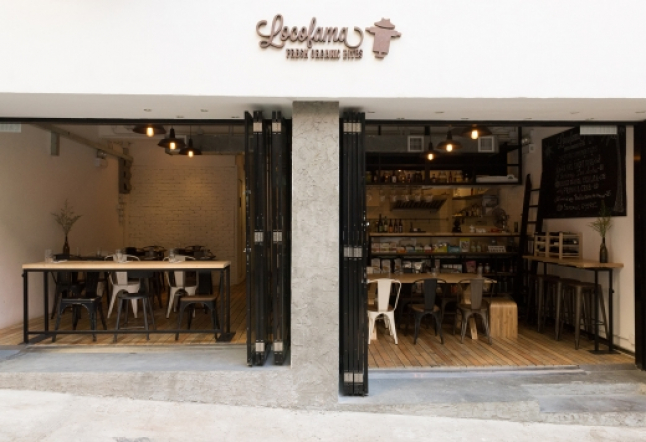 Located at the dead-end of a small street in the up and coming area of Sai Ying Pun, this neighbourhood restaurant has been gaining popularity since it opened in 2013. Locofama serves entirely organic, hormone and antibiotic free, and locally sourced food, and indeed, this mission is why they were founded.
Founder Larry was convinced he could make food that was both healthy and hip, and wanted to provide options for Hong Kongers to help support a healthier lifestyle. So far, the crowds are satisfied.
The restaurant is decorated in black and white, and has big glass doors that open up for an outside feel. With an amazing open kitchen, you can also see your food being prepared by the charming staff.
The menu isn't huge but it doesn't need to be! All dishes are created with the health-conscious in mind and have many vegan, dairy-free, nut-free, and even swappable options like gluten-free pasta. They even offer carb-free dishes for paleo-diet followers. All the juices are freshly made with options to design your own or choose from recipes, which are unexpected, but oh so refreshing.
Attached to the restaurant is the Locofama concept store, which is a cute little shop where they sell local, organic produce with the motto of wanting to make products accessible, affordable, and convenient. You could even pick up ingredients to make their dishes for yourself at home!
My personal favorite is the Oolong tea mushroom soba noodles and the kale salad with fresh coconut. But you can't really order anything wrong here, and knowing it's all organic, healthy, and made with love makes it that much better.
Read next >> evolution asia yoga conference 2015 in hong kong