my little india… in paris!
Published: 07-12-2016 - Last Edited: 15-11-2022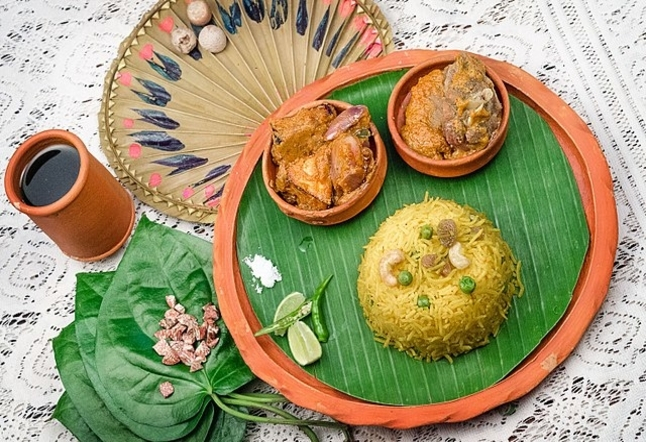 how to enjoy a delicious indian veggie meal right in the center of paris…
One of the things I enjoy doing most as a nomad yogini is to find a great spot to eat after a good yoga class…
All my senses are awake after my rendezvous on the mat, and experiencing a mindful and satisfying treat after my body and mind have connected is just… Nirvana!
So when I am in Paris, one of the few places that remind me of home, Pondicherry, India, is the neighborhood of Gare du Nord. When you step out of Métro Line 4 at Gare du Nord Station right at Exit Rue du Faubourg Saint Denis, is as if South India is literally opening its arms to you!
With wonder and amazement your eyes can't help but focus on the mille-et-une colors of sarees in the shops, the lingering scents of sandalwood incense, spicy treats, and Indians in the streets will give you the sensation of Déjà Vu if you've already been to India. "Where are the cows?" you might ask yourself.
I invite you to wander. Let your senses guide you in this journey, and if you feel hungry, step into the best canteen ever, Saravana Bhavan, a chain of restaurants from India that are present all around the world.
I would caution, as a canteen, it's not entirely peaceful or relaxing like perhaps your last ashram stay in the Himalayas.
You might witness waiters running all around during rush hour not taking the time to give you a smile. However, one thing is sure, they concoct the best Ghee roast (after my grandma's, of course, but for that, you'll have to come with me to Chennai. Wink.)
Ghee roast is a South Indian crepe made of rice flour that's crispy, mouth-watering, and tastes like heaven that's dressed with colorful chutneys of red tomato, orange peanut , green mint, or white coconut.
Ghee is clarified butter, known for its rejuvenation properties in Ayurveda.If you're vegan, go for the classical dosa which is made with oil,not ghee, as Ghee is a dairy product.
Let your nose be your guide for this experience. Throw away the knives and forks. Finger food is the new trend! And by the way, did you know that according to the Ayurvedic traditional medicine, it's even better for your digestion and weight?
So when in Paris (because it's always a good idea), take the time to explore all the wonders of the world tucked away in places you would never know are there.
Read next >> atelier om